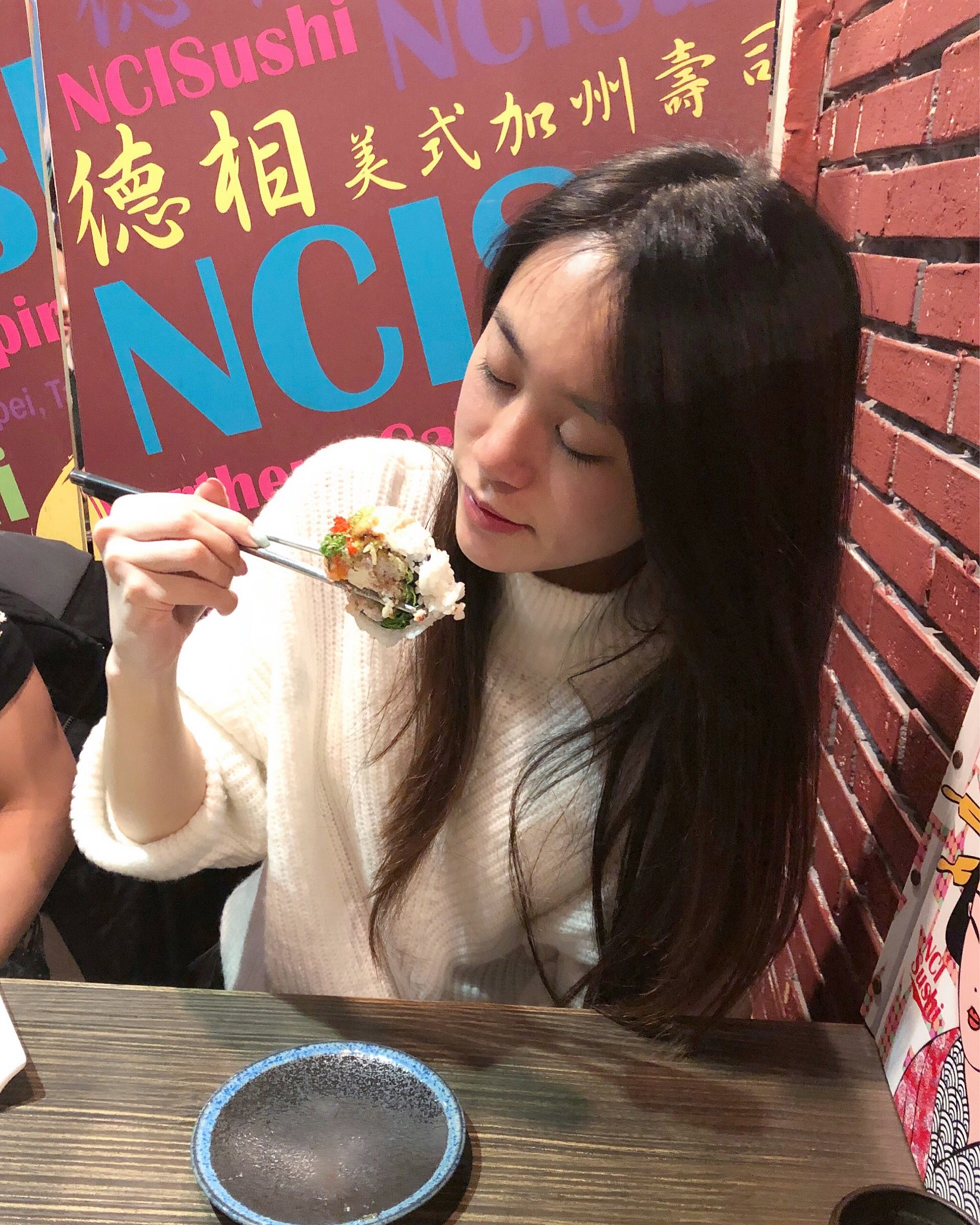 NCISushi 德相美式加州壽司
Address 地址: No.4, Aly. 27, Ln. 216, Sec. 4, Zhongxiao E. Rd., Da'an Dist., Taipei City
台北市大安區忠孝東路四段216巷27弄4號
MRT 捷运: Zhongxiao Dunhua exit 3 忠孝敦化站3號出口
Contact 電話: (02) 2721-6952
Hours 營業時間: Monday-Sunday 11:30AM-2:00 PM, 5:30PM-9:30PM
N.C.I.S. website
Instagram post
---
Have you ever been homesick and missed the food from back home? I've been living in Taipei, Taiwan for almost six months and I can say, I sure miss the food back in California!
Why? Even though I eat mostly Asian cuisines back in the states, there's still a slight difference in taste. Recently, I've been craving Californian style sushi rolls like Lion King, California Crunch, Dynamite and Spicy Johnny. These types of rolls are harder to find in Asia, since most of the sushi here are traditional makis, nigiris, or sashimis. Through months of searching, I finally found a good Cali-style sushi restaurant worth trying out, thank God!
N.C.I.S. as in National Criminal Intelligence Service? No, in this case it stands for Northern California Inspired Sushi. I can say that I'm proud of my birth state and that N.C.I.S. definitely took me on a trip back home. I came to N.C.I.S. on a Saturday night with a reservation at 6PM for a party of 3. After we got seated, the servers gave us some hot tea, which is perfect, because it was super chilly that night! The walls are covered with comic books and hipster Japanese street art. I could already tell I'd love this place just from the interior design.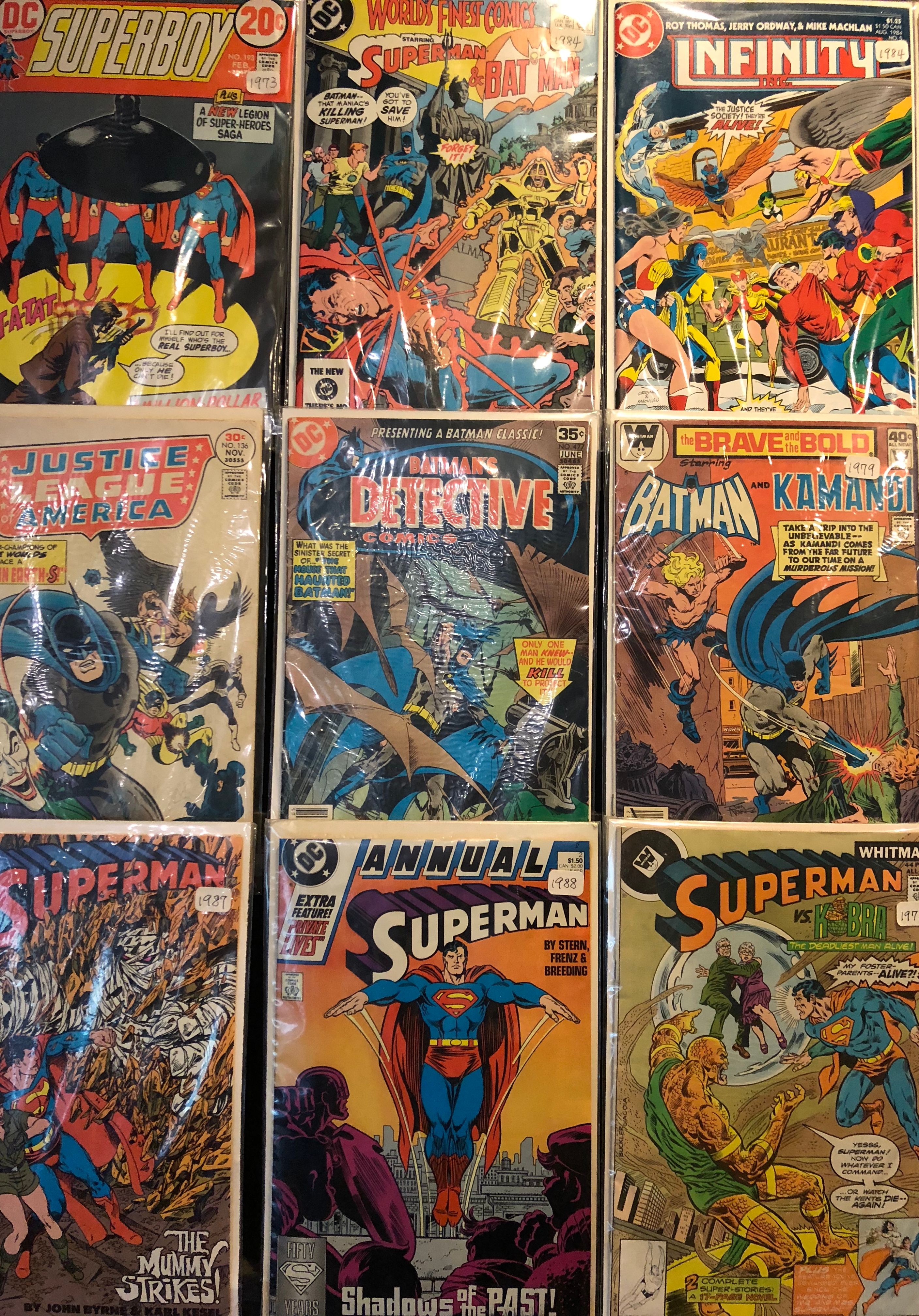 Before I start talking about the rolls, I want to introduce the main sushi chef and co-partner with Jimmy (co-owner), Joseph (Jo). Jo grew up in NorCal and worked as a sushi chef in Sacramento for many years. What a coincidence! I graduated from UC Davis, which is close to Sacramento. If you are familiar with the area, you should know the restaurant, Mikuni, which is also a sushi restaurant Jo used to work at. I tried almost all of the sushi restaurants in Sacramento and Davis when I was still in college, so I had high expectations for Jo. He did not disappoint!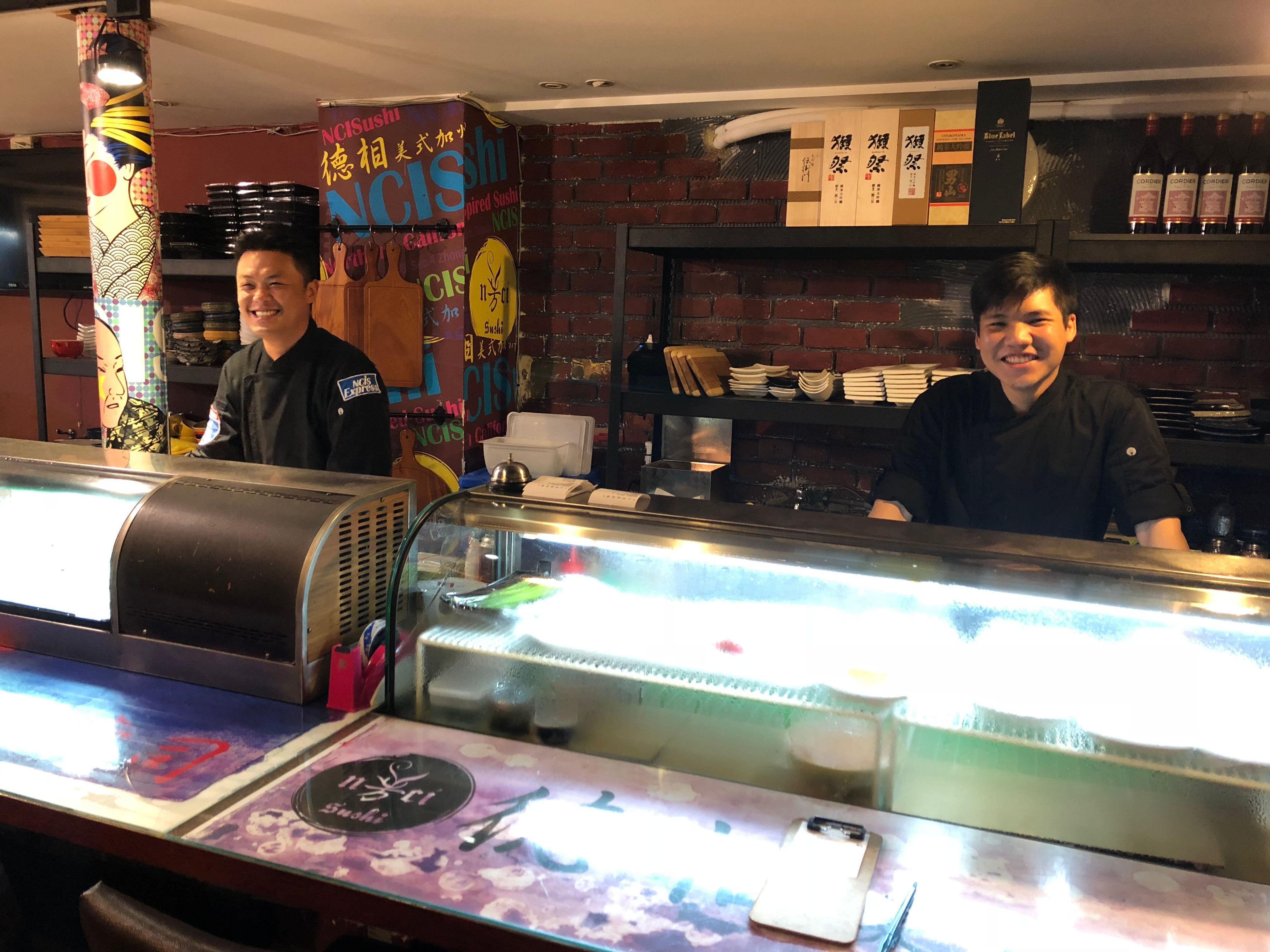 Now let's take a look at the menu. Some of the rolls are Mikuni-inspired. I love the "artsy" front cover of the menu and the clear and distinct layout of the menu items on the inside. To see the full menu, click here.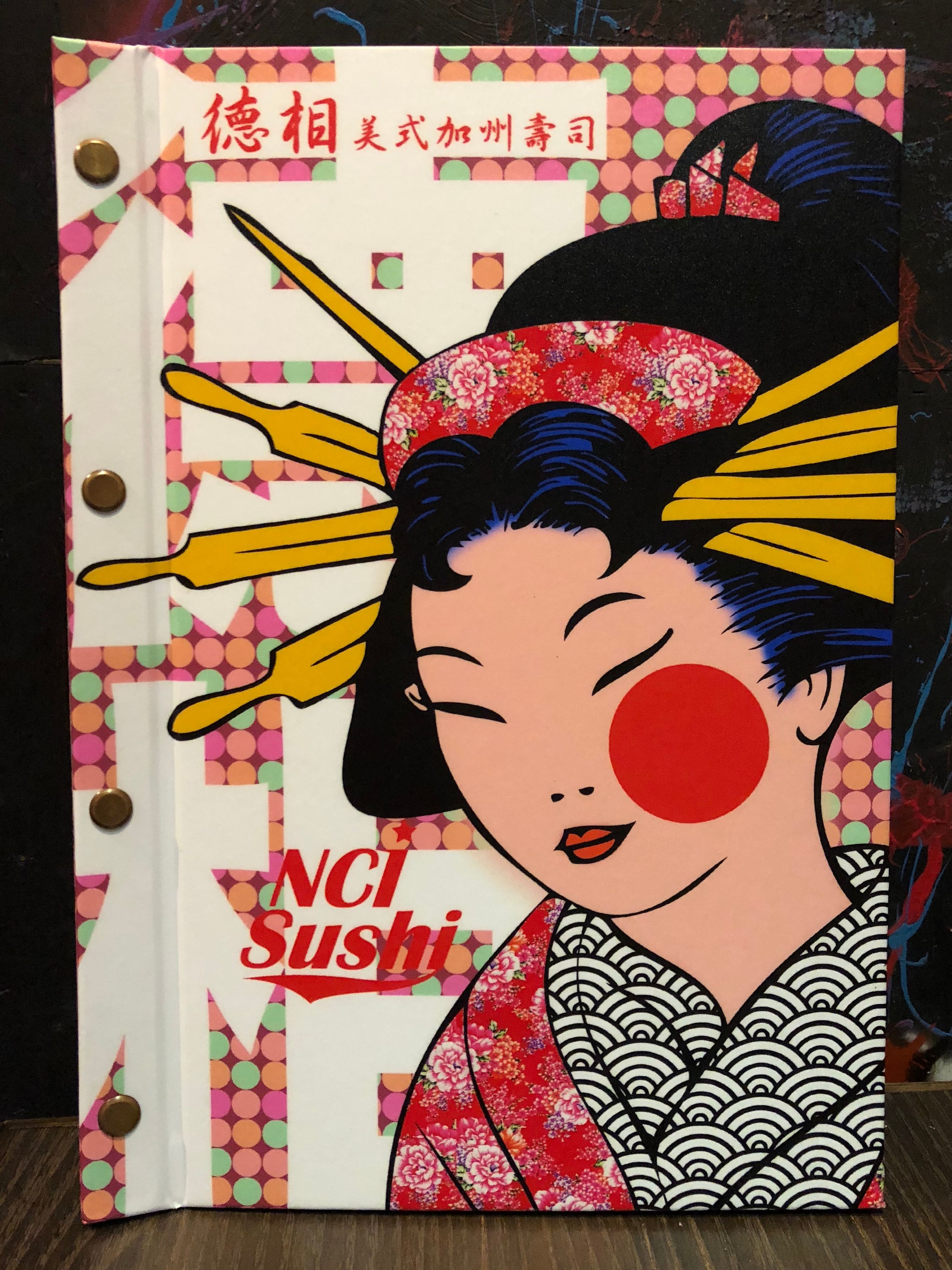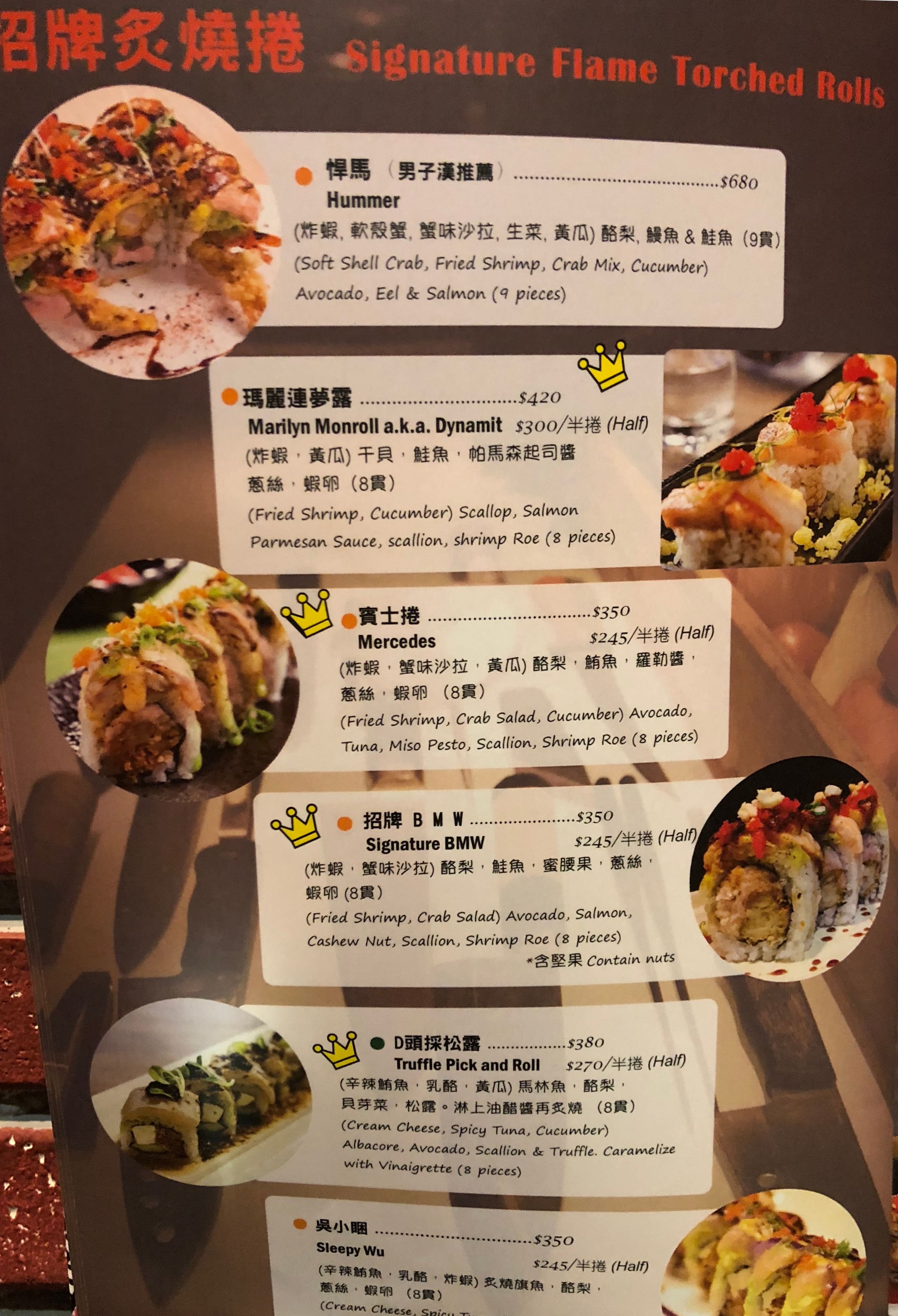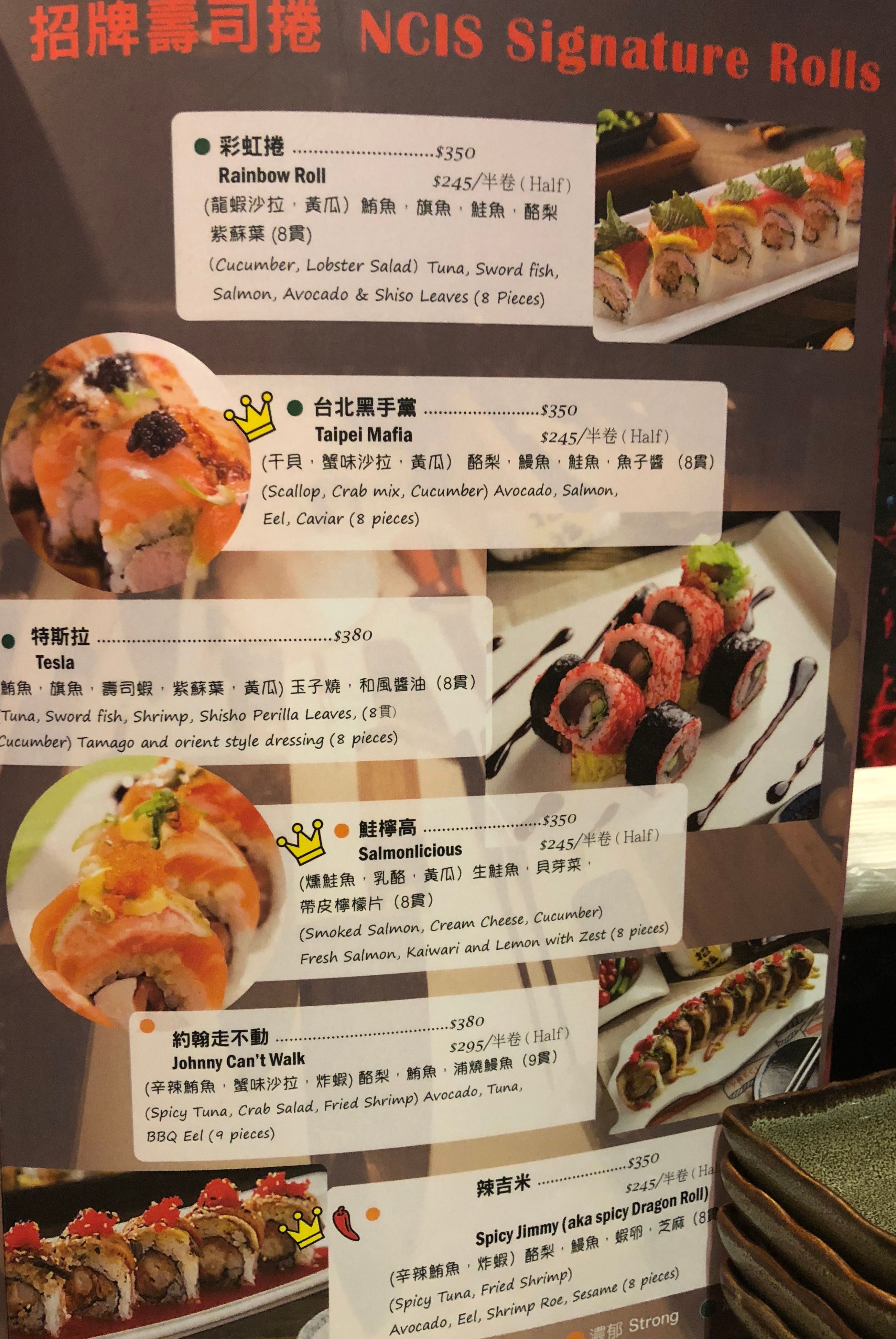 They have a huge variety of dishes including udon, fried/grilled goodies, salads, soups, cooked/raw sushi rolls, beer and more. They even have a selection of vegetarian rolls for the vegetarians! You can also order their "half-rolls" so that you can try more of their other sushi items. We ordered the Hummer 悍馬 ($680NT, ~$23.23USD), Marilyn Monroll a.k.a. Dynamite half 瑪麗連夢露半卷 ($300NT, ~$10.25USD), Truffle Pick and Roll half D頭採松露半卷 ($270NT, ~$9.22USD), Taipei Mafia half 台北黑手黨半卷 ($245NT, ~$8.37USD), Sofa-King BOMB 沙發王! 棒 ($300NT, ~$10.25USD) , Signature BMW 招牌BMW ($350NT, ~$11.96USD), Grilled Salmon Head and Collar limited 烤鮭魚頭與下巴限量 ($490NT, ~$16.74USD), Deep Fried Salmon Skin 酥炸燻鮭魚皮 ($250NT, ~$8.54USD). The service is excellent! Each dish came out shortly one after another. Everything tasted so fresh and delicious, so I can't say anything bad about it! It was one of the best meals we've had in Taiwan. We left with happy and satisfied tummies and couldn't stop talking about how these rolls reminded us of the states.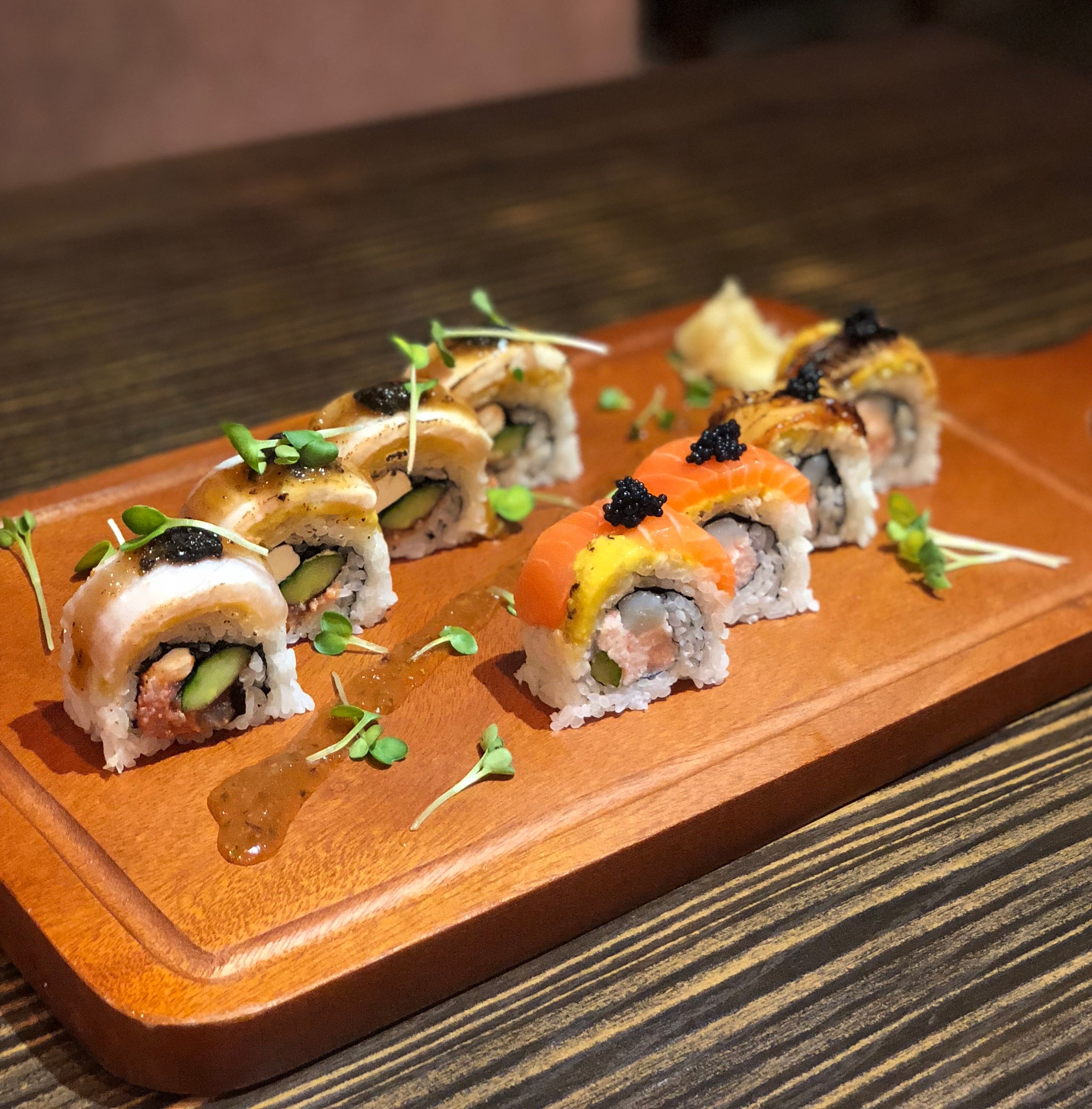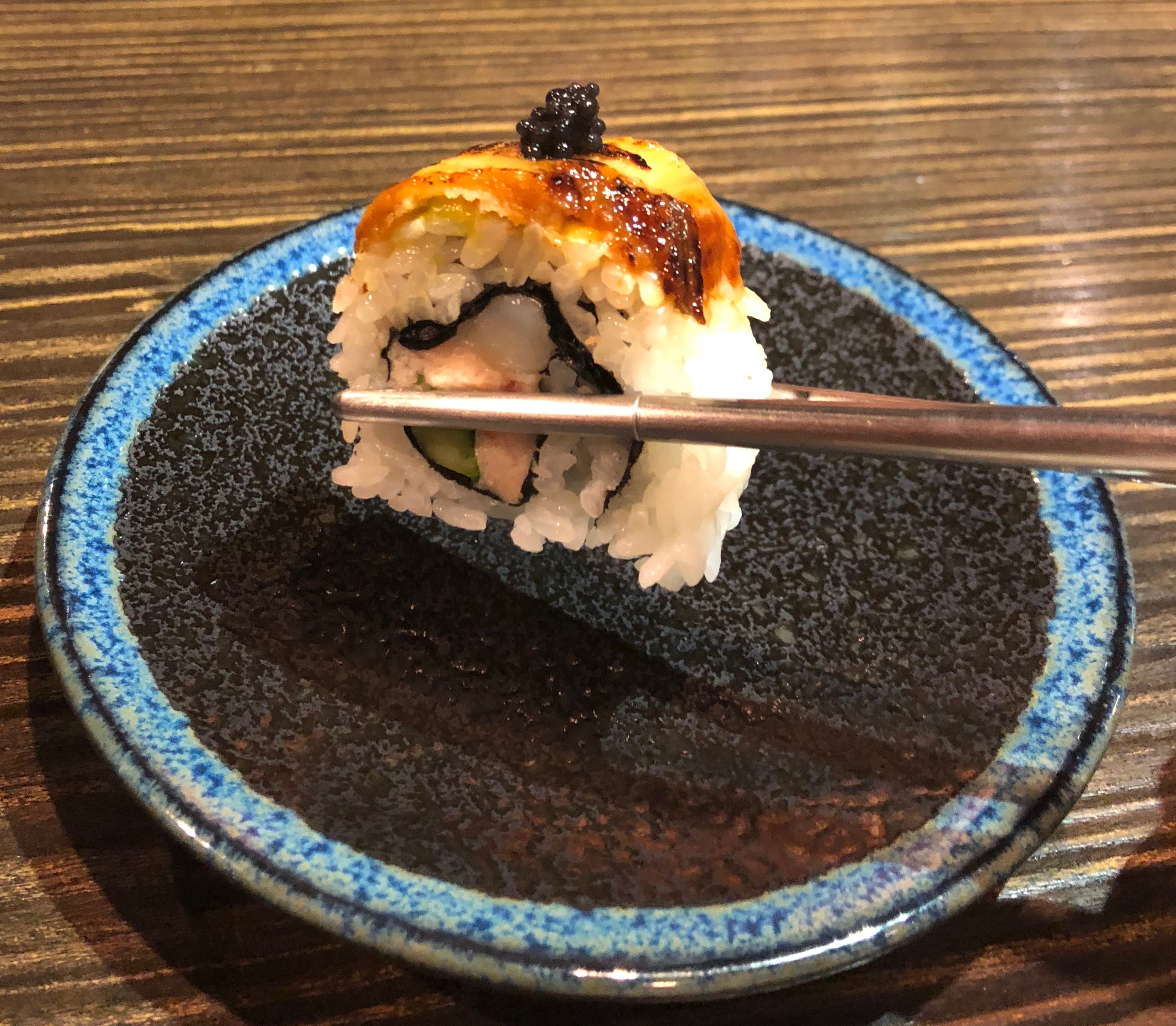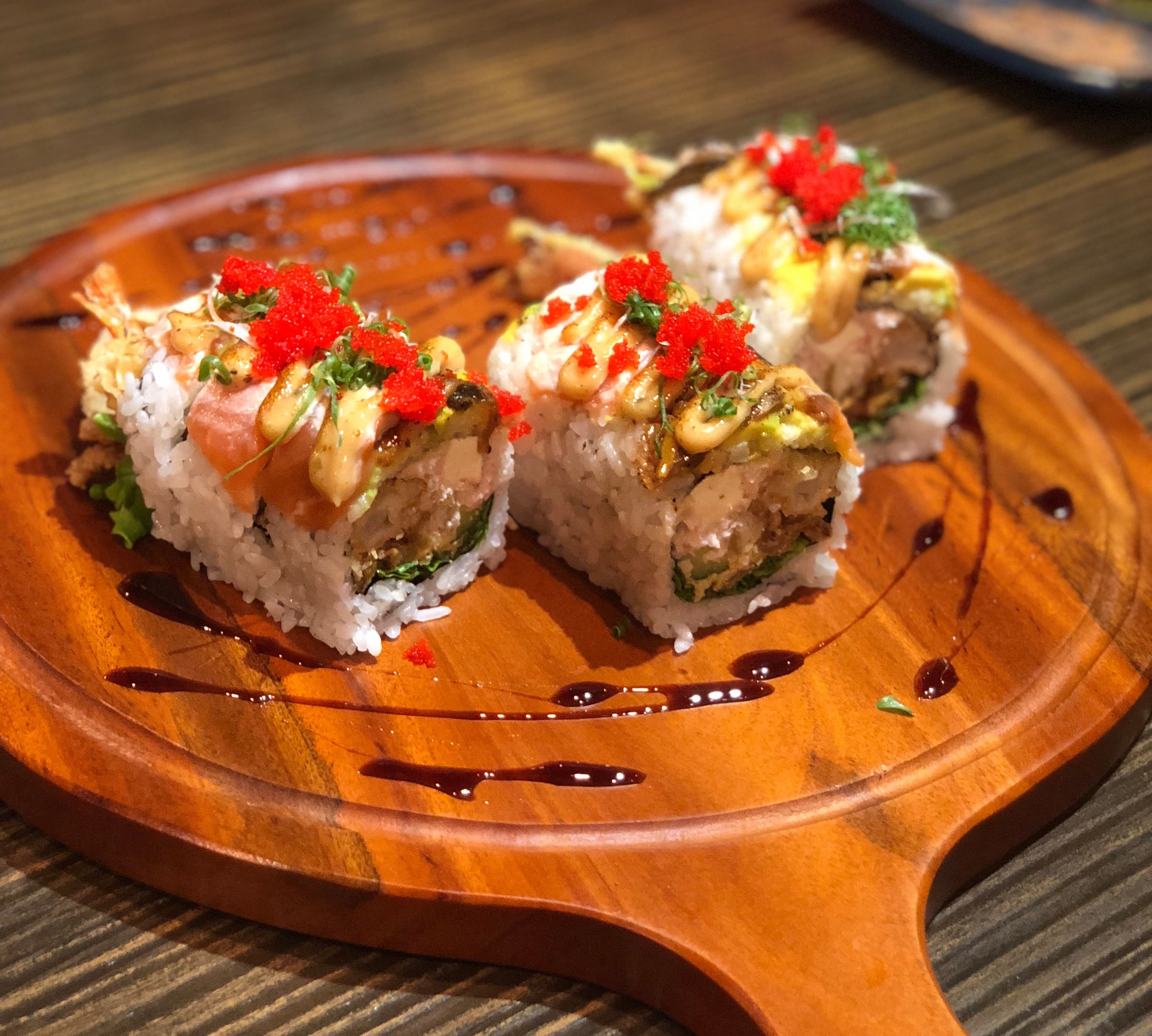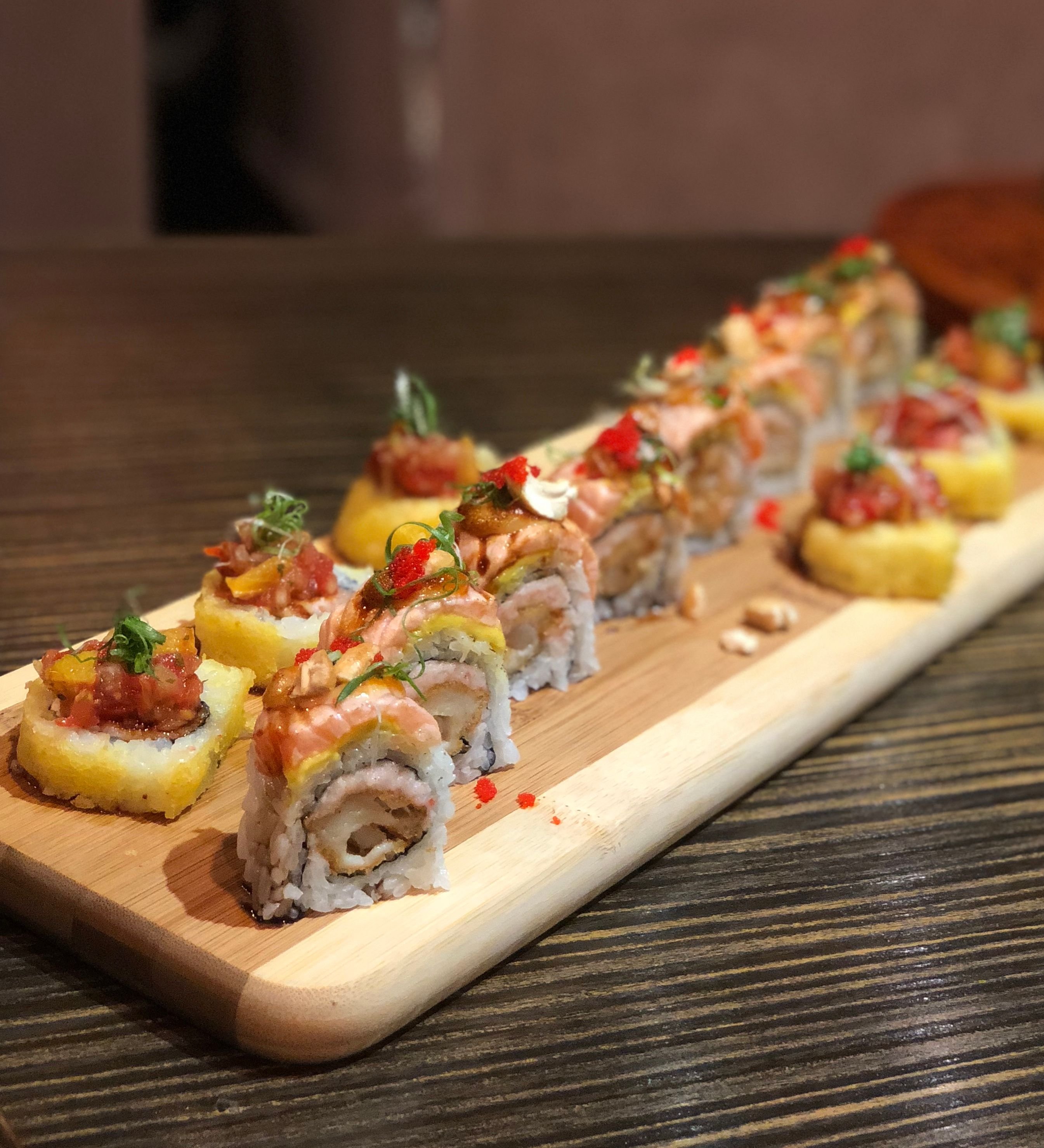 The Sofa-King BOMB roll was my favorite. The salsa gave this roll a refreshing palate explosion! I love when you can taste so many flavors in one bite of food.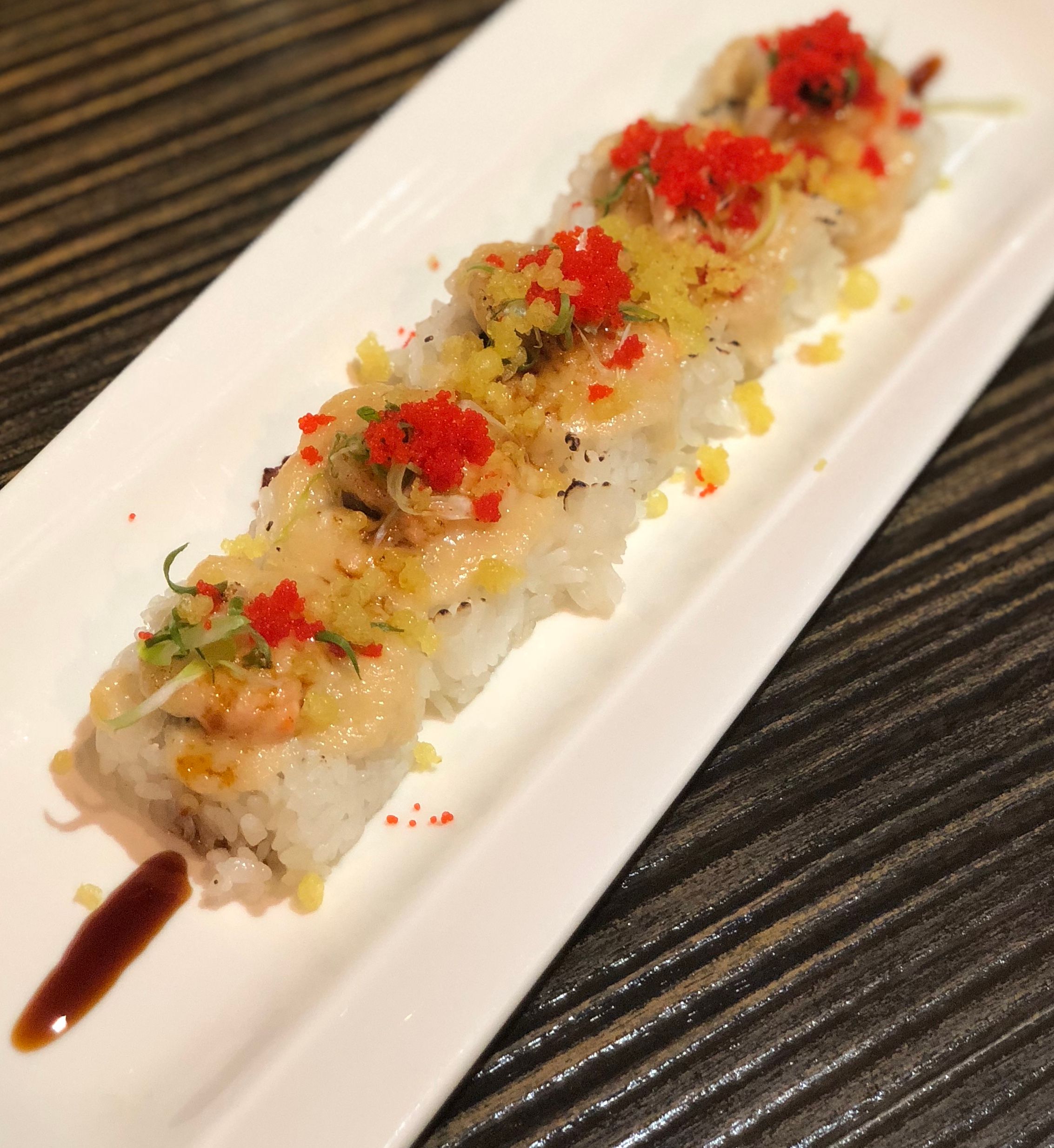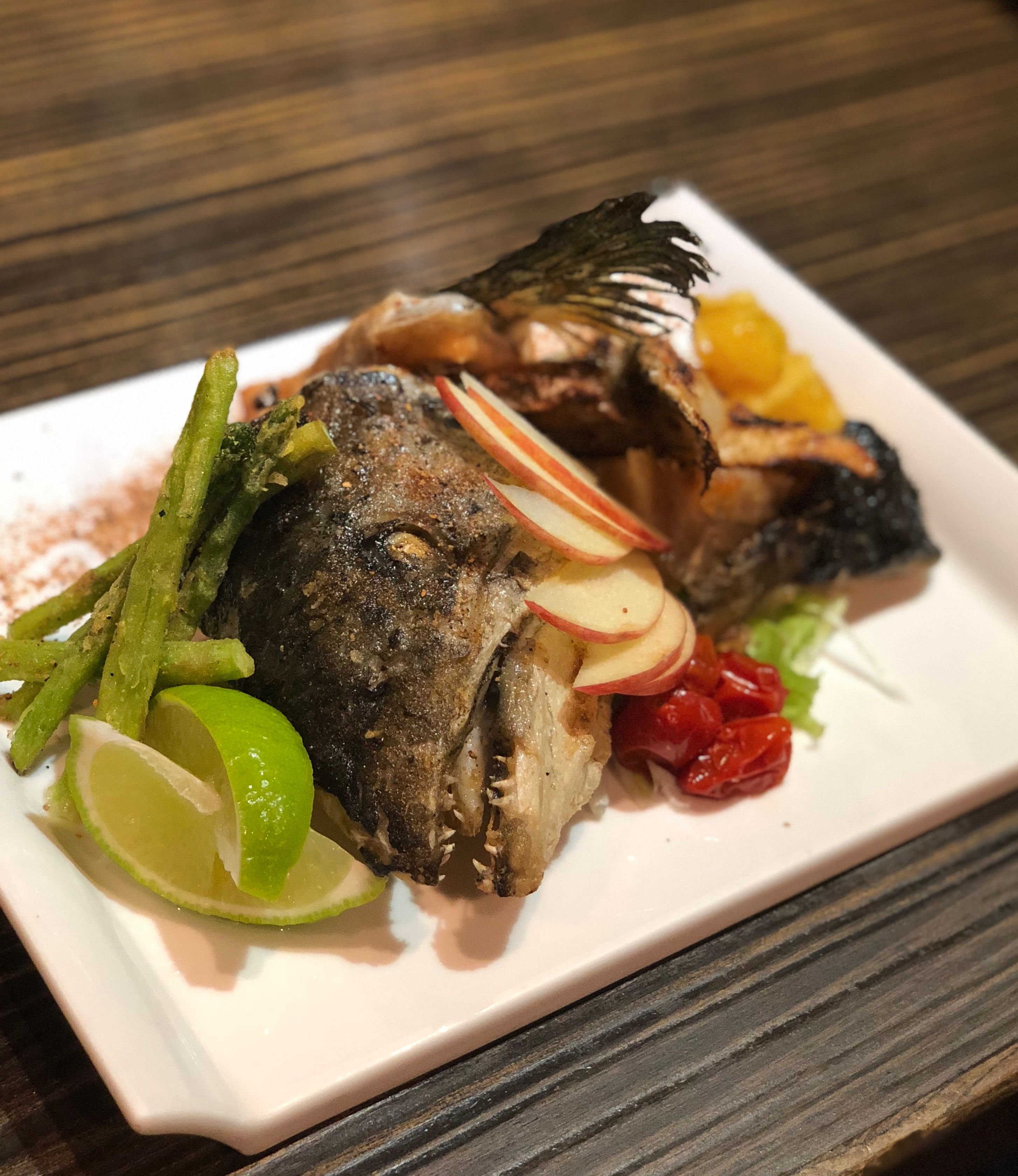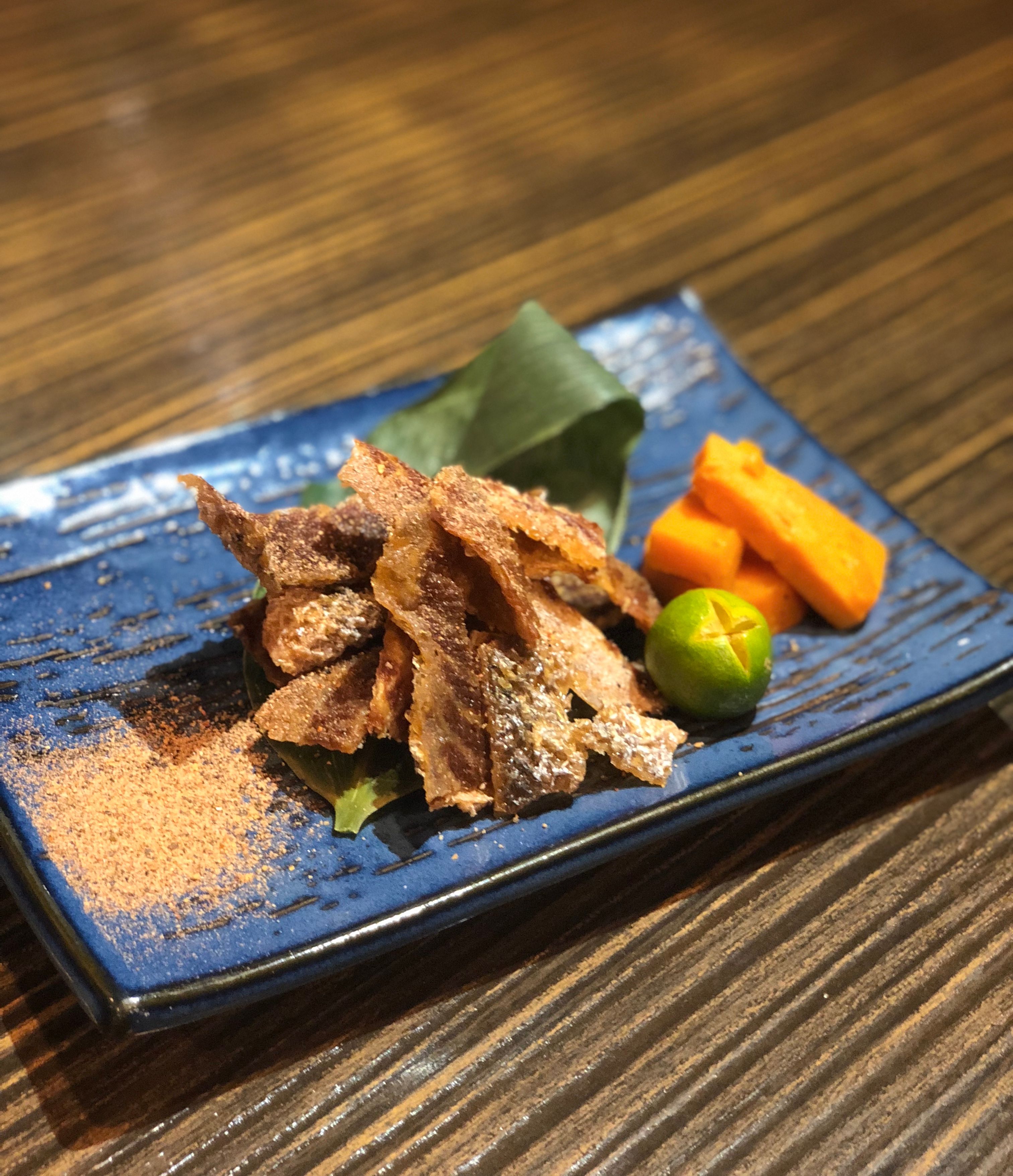 If you are craving Cali sushi or just sushi in general, I highly recommend N.C.I.S. to satisfy your foodie desires! 想念加州壽司或愛壽司的人趕快去試試N.C.I.S.我超推!
---