Naughty Lady 淘汽小姐
Address 地址: No. 144-16, Sec. 1, Zhonghua Rd., Wanhua Dist., Taipei City 108, Taiwan
台北市萬華區中華路一段144號之16
MRT 捷运: Ximen exit 6 西門站6號出口
Contact 電話: (02) 2388-0588
Hours 營業時間: Sunday-Thursday 12:00 PM – 9:00 PM, Friday-Saturday 12:00 PM – 10:00 PM
Naughty Lady's Facebook website
Instagram post
---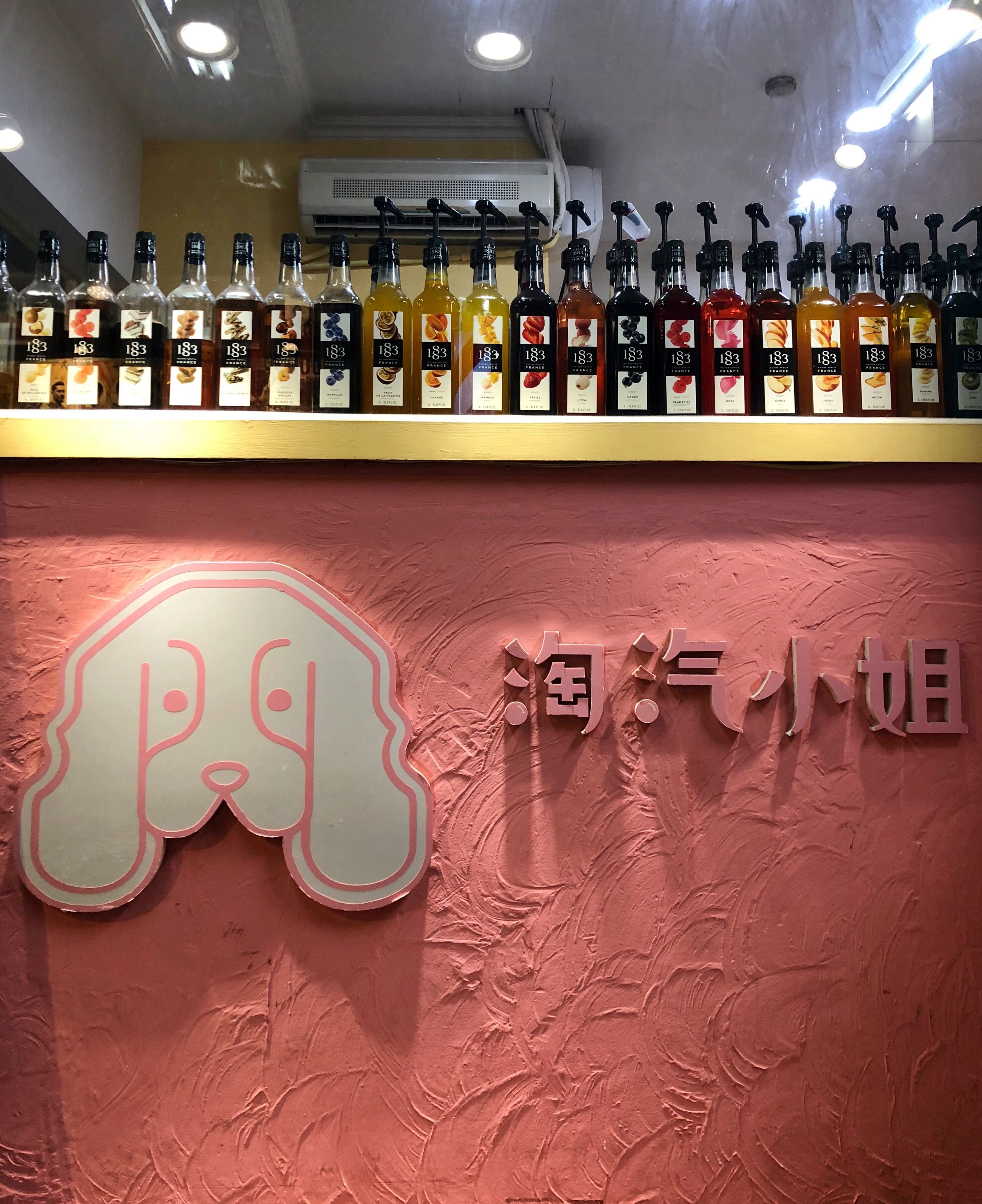 I'll be your Lady and you can be my Tramp. Opened in October 2016, Naughty Lady is a dessert and drinks shop dedicated to the owner's Cocker Spaniel, Lady. The store is kind of hidden in an alley, but there's a big display board outside by the street that will point to the direction of the shop. Unfortunately, I wasn't able to see Lady when I went, but I got to meet her owner. She's super chill and nice! She studied abroad in Washington state for a bit and opened Naughty Lady for her dog.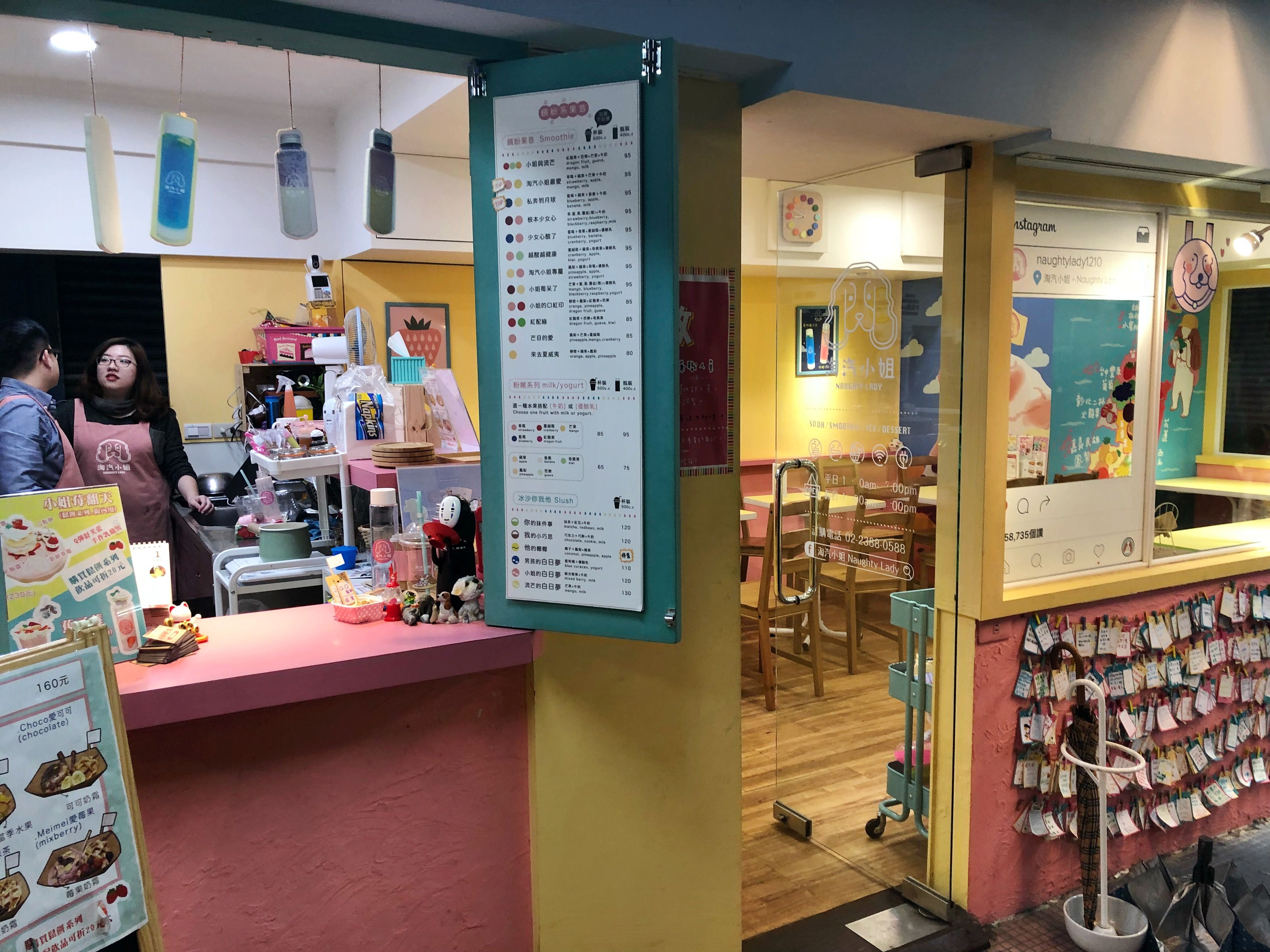 Naughty Lady specializes in Japanese Soufflé pancakes and multi-color layered drinks. I highly recommend this place if you crave sweets. All their dessert and drink options are Insta-worthy, meaning their items are photogenic! The owner provides a bunch of cute props for you to take pictures with to make your pictures look more fun. 喜歡吃甜點的快來試試這家!
Let's take a look at they have to offer. If you want to see their full menu, click here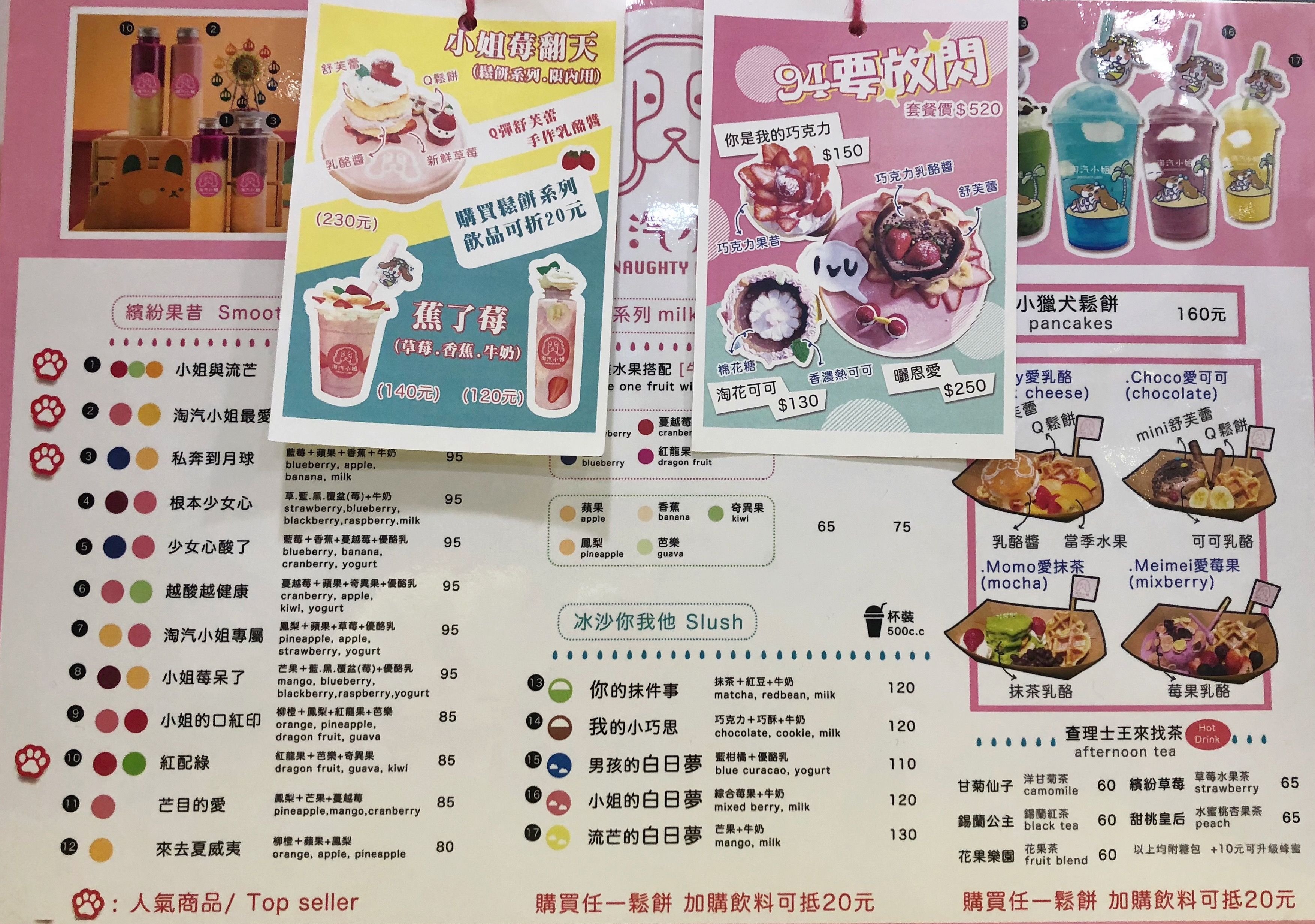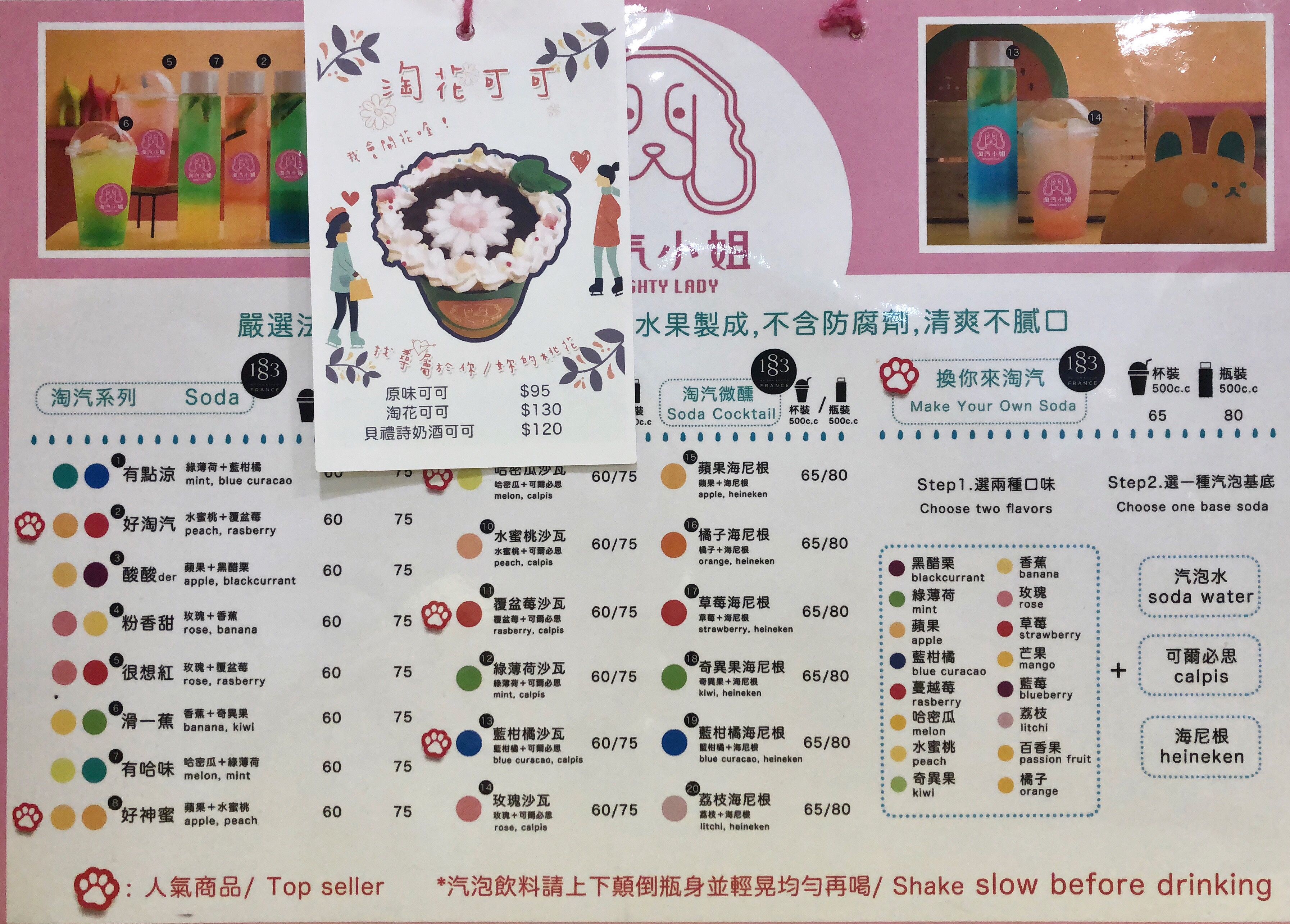 I brought a friend here to try this place out with me. We ordered their Raspberry Soufflé Pancake 小姐莓翻天 ($230NT, ~$7.87USD), Chocolate Soufflé Pancake 曬恩愛 ($250NT, ~$8.56USD), Strawberry-Apple-Mango Smoothie 淘汽小姐最愛 ($95NT, ~$3.25USD), and Marshmallow Flower Hot Cocoa 淘花可可 ($130NT, ~$4.45USD). The Soufflé pancake tastes amazing! It was super fluffy and tasty. The strawberries were so fresh and sweet. 🍓 The item also came with a few delicious waffle bites. My friend said their smoothie tasted amazing too and I believed her, because she drank the whole bottle within five minutes! The owner added a little kick to the Marshmallow Flower Hot Cocoa by adding a tiny bit of Baileys Original Irish Cream. We had a great time taking pictures and eating delicious fruity dessert. I'm definitely coming back again to try more of their other options!
Here are some of the pictures I took. Of course, I made use of the props.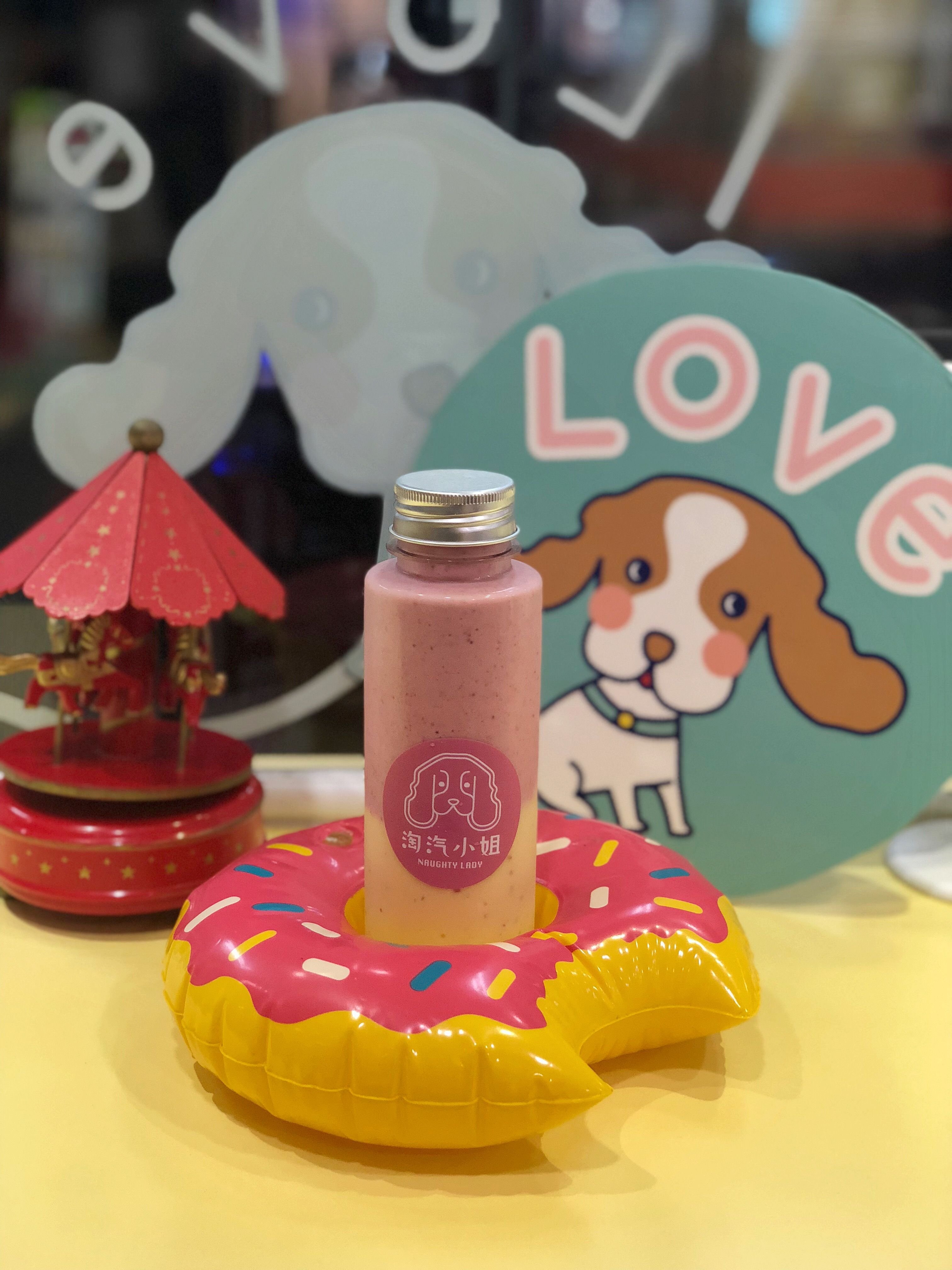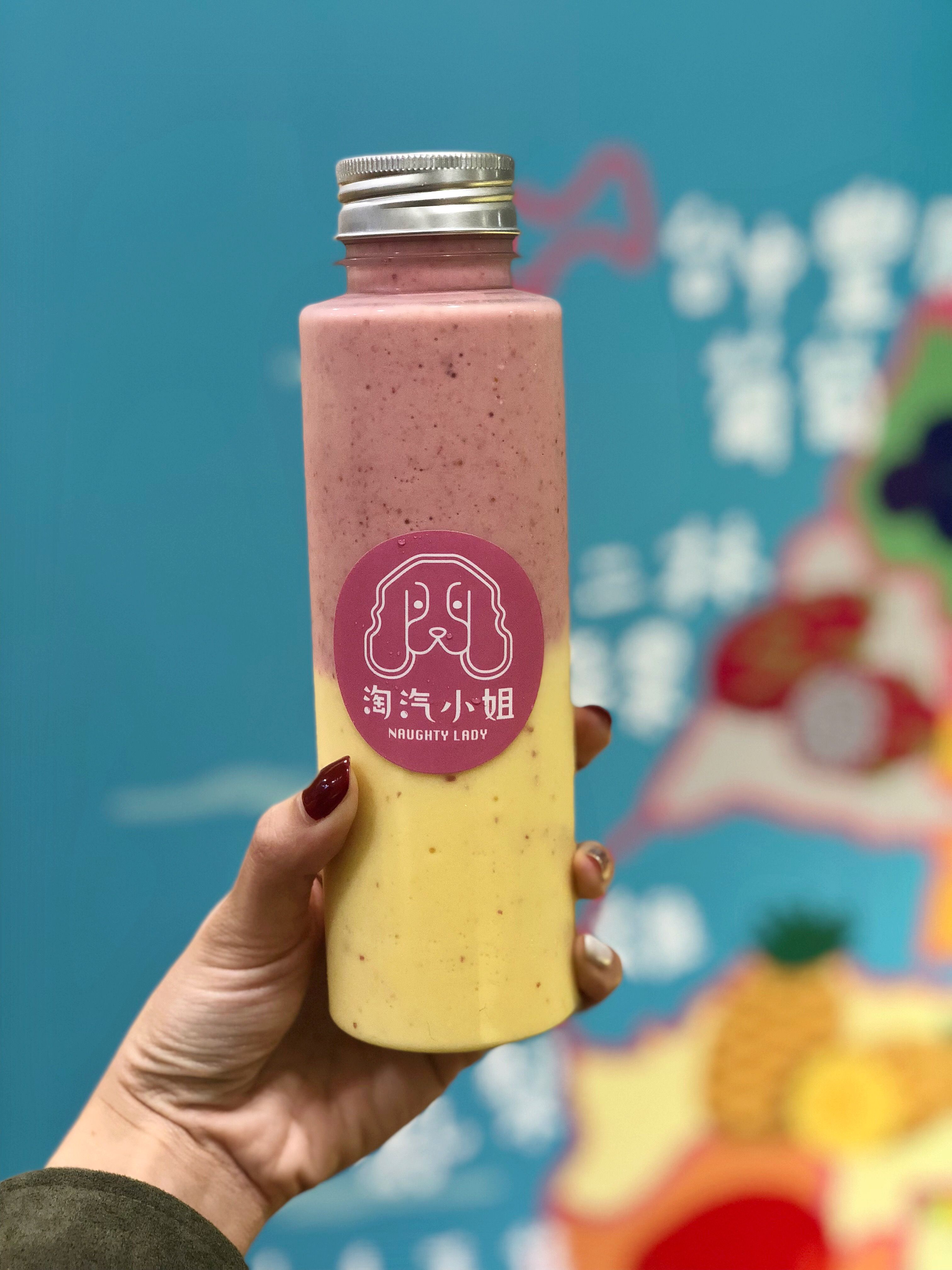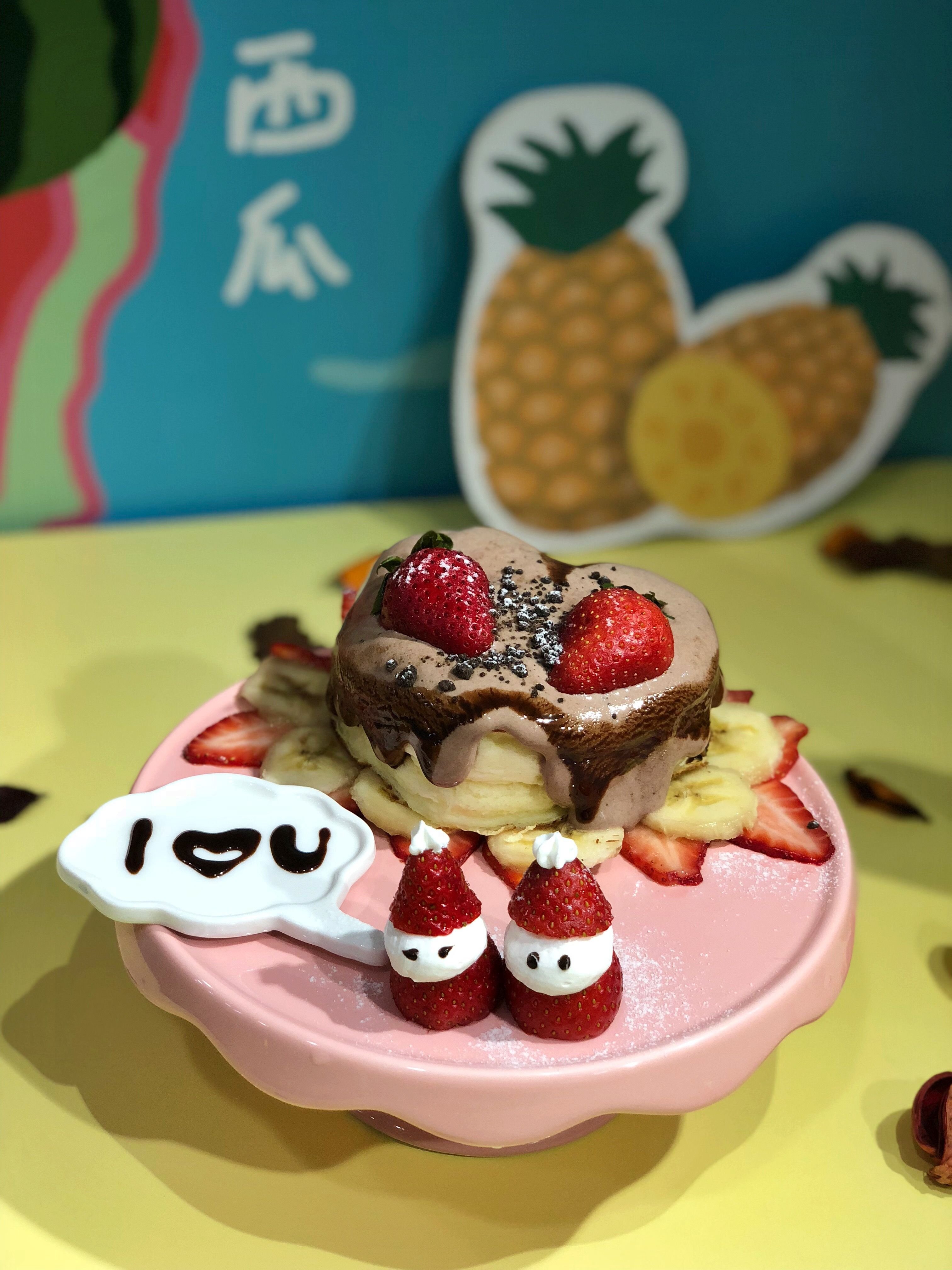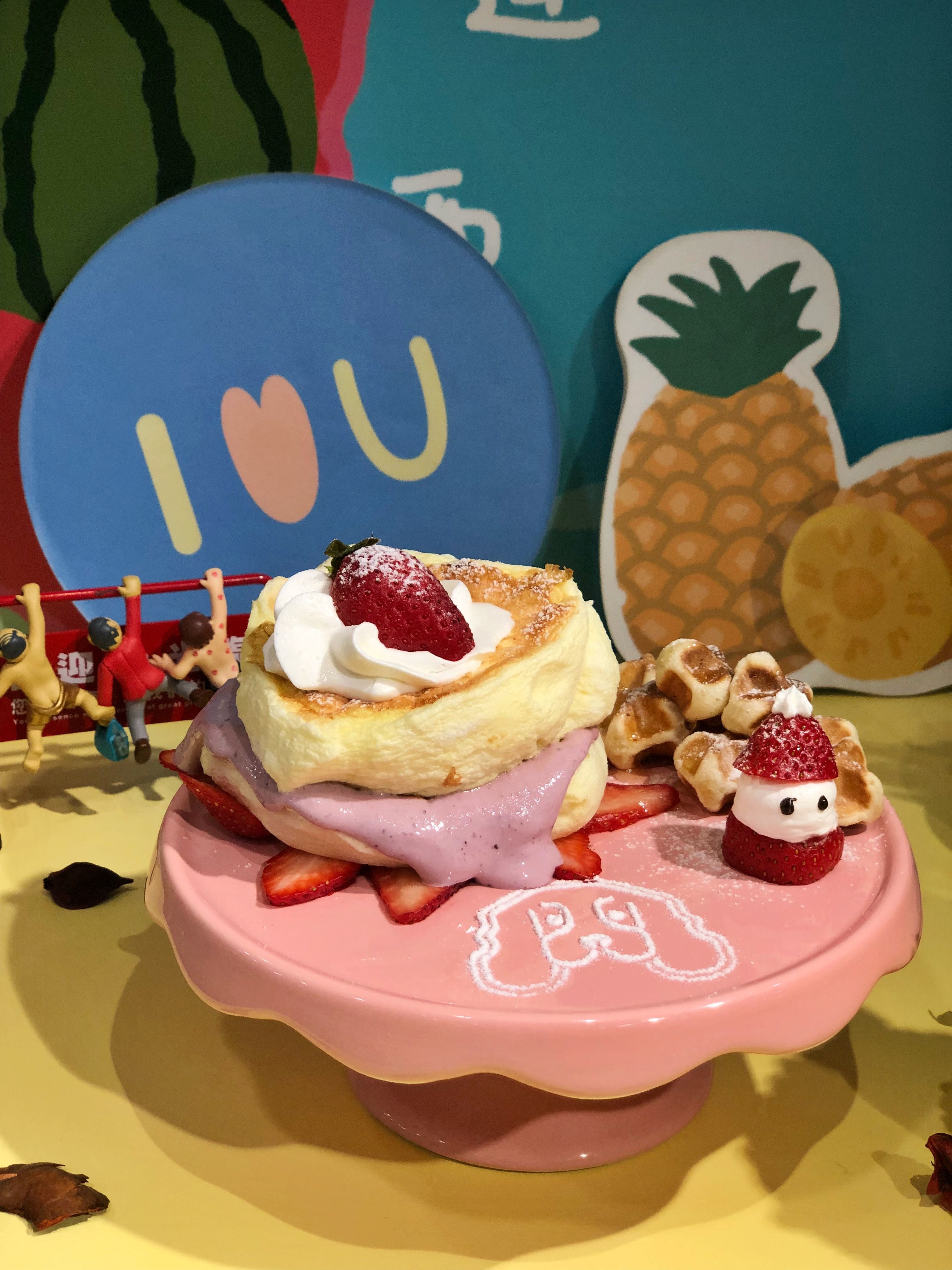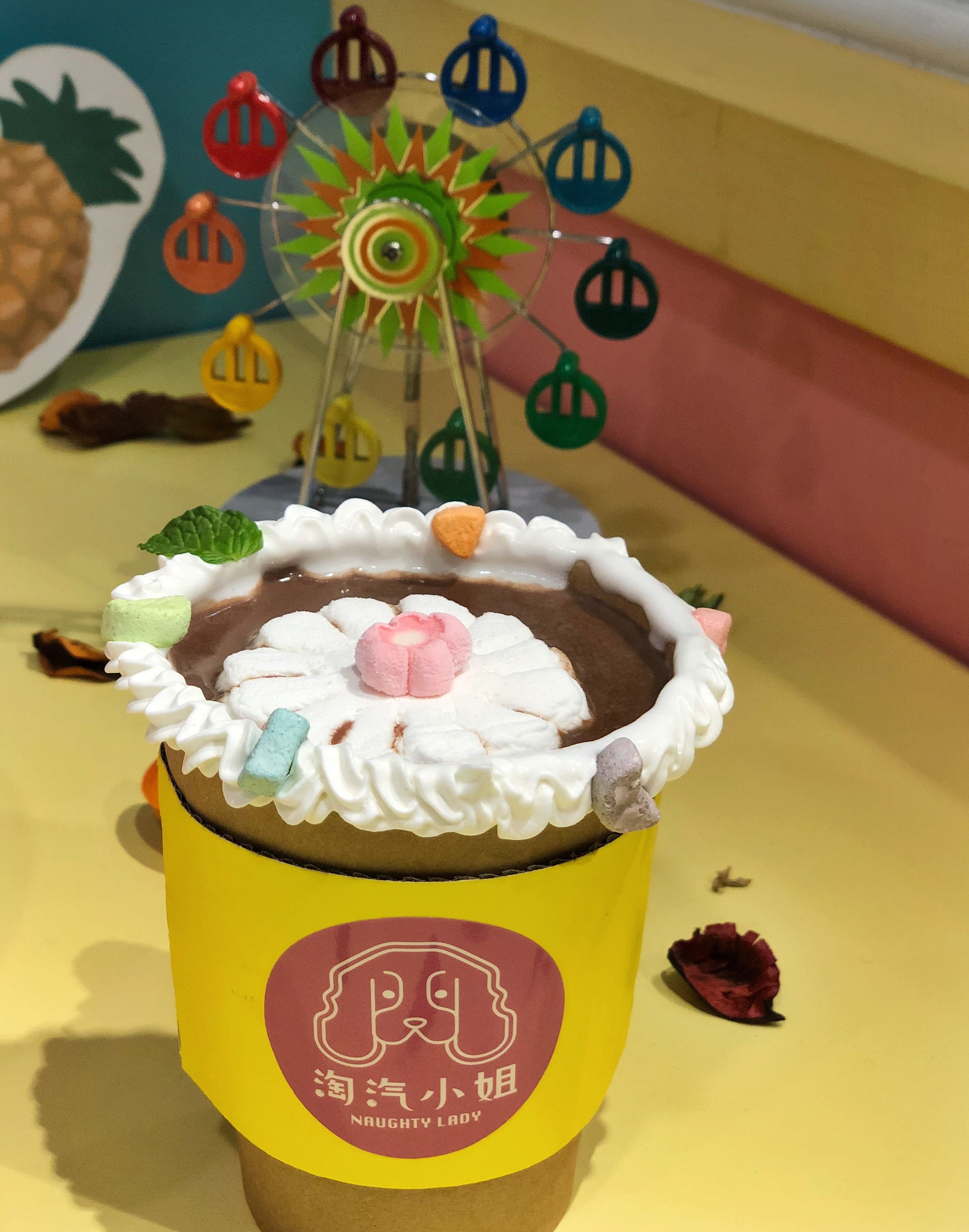 For prices like these, it's worth every penny! If you are ever in the Ximen 西門 area, take a break from shopping and head over to Naughty Lady 淘汽小姐. They also have free Wi-Fi!
---