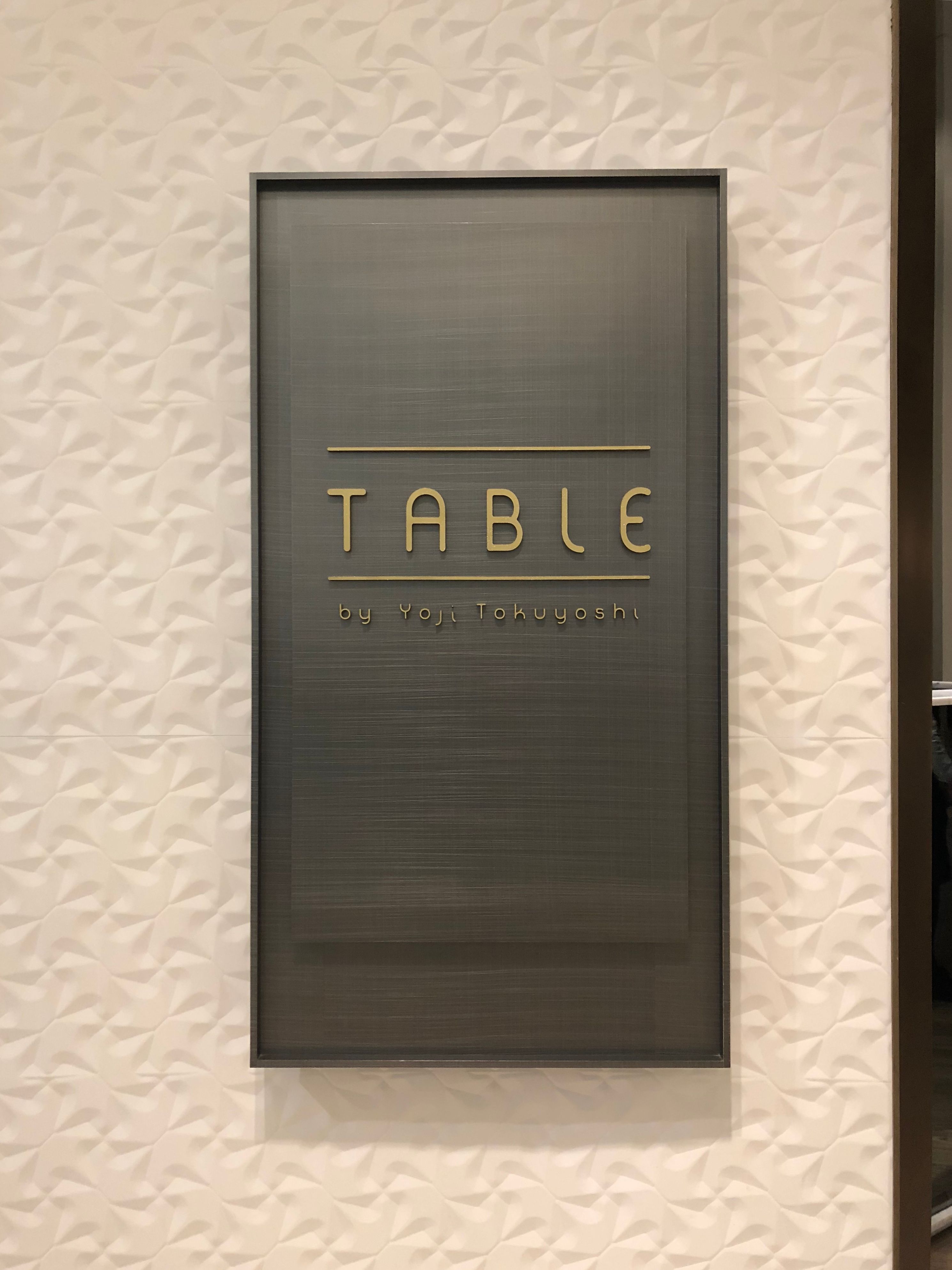 TABLE by Yoji Tokuyoshi
Address 地址: No. 45, Fl. 4, Shifu Rd., Xinyi Dist., Taipei City 110, Taiwan
台北市信義區市府路45號4樓
MRT 捷运: Taipei 101/World Trade Center exit 4 台北101/世貿站4號出口
Contact 電話: (02) 8101-8177
Hours 營業時間: Monday-Sunday 12:00 PM – 3:00 PM, 6:00 PM – 10:00 PM
TABLE by Yoji's Facebook website
Instagram post 1
Instagram post 2
---
Opened since October 6, 2017, TABLE by Yoji is a contaminated Italian restaurant pop-up located inside the 4th floor of Taipei 101 building between the stores Louis Vuitton and Bvlgari. This restaurant is operated by a 3-year Michelin-starred chef in Paris, Yoji Tokuyoshi. The pop-up duration for TABLE was set to end in January but has been extended until the end of April this year.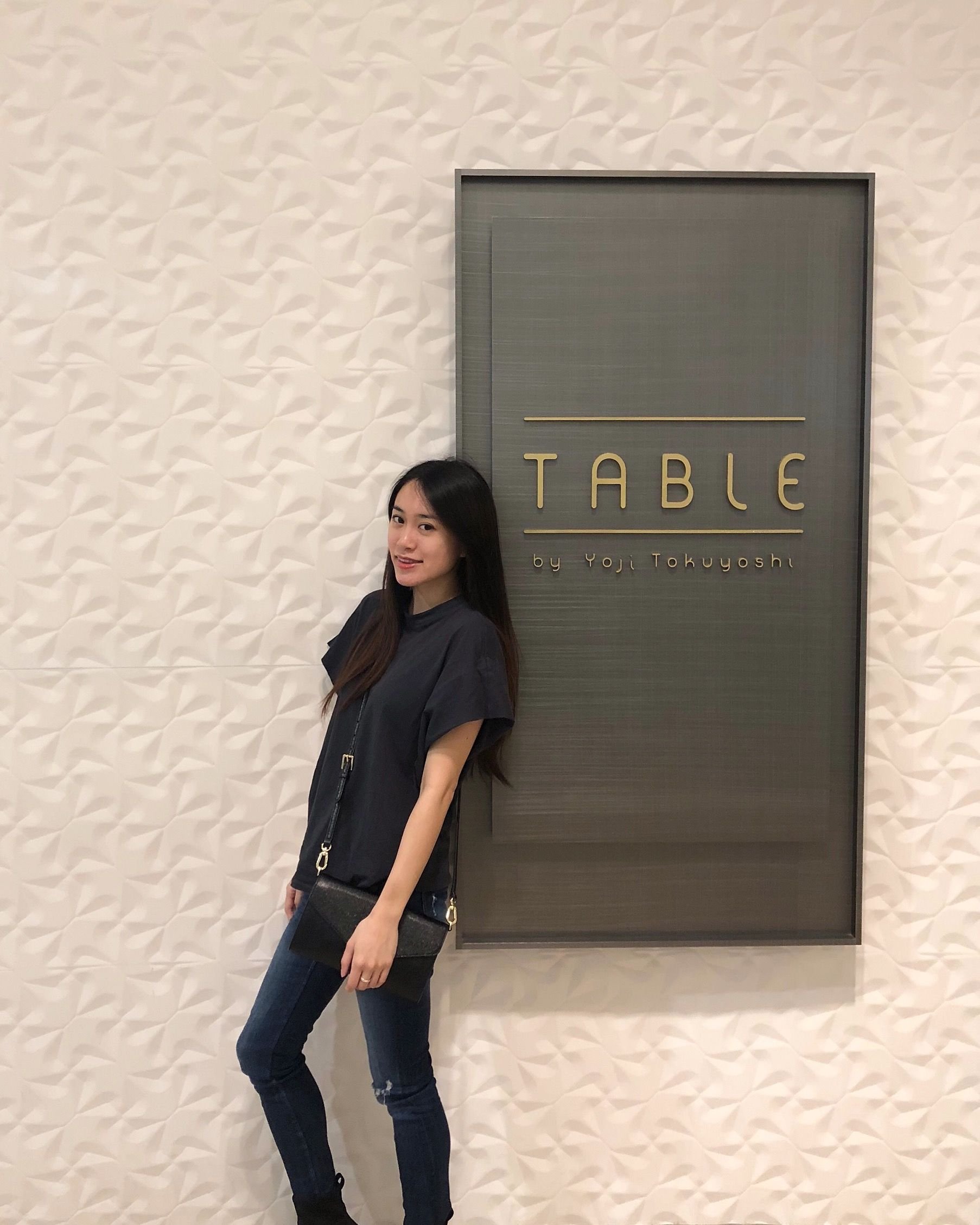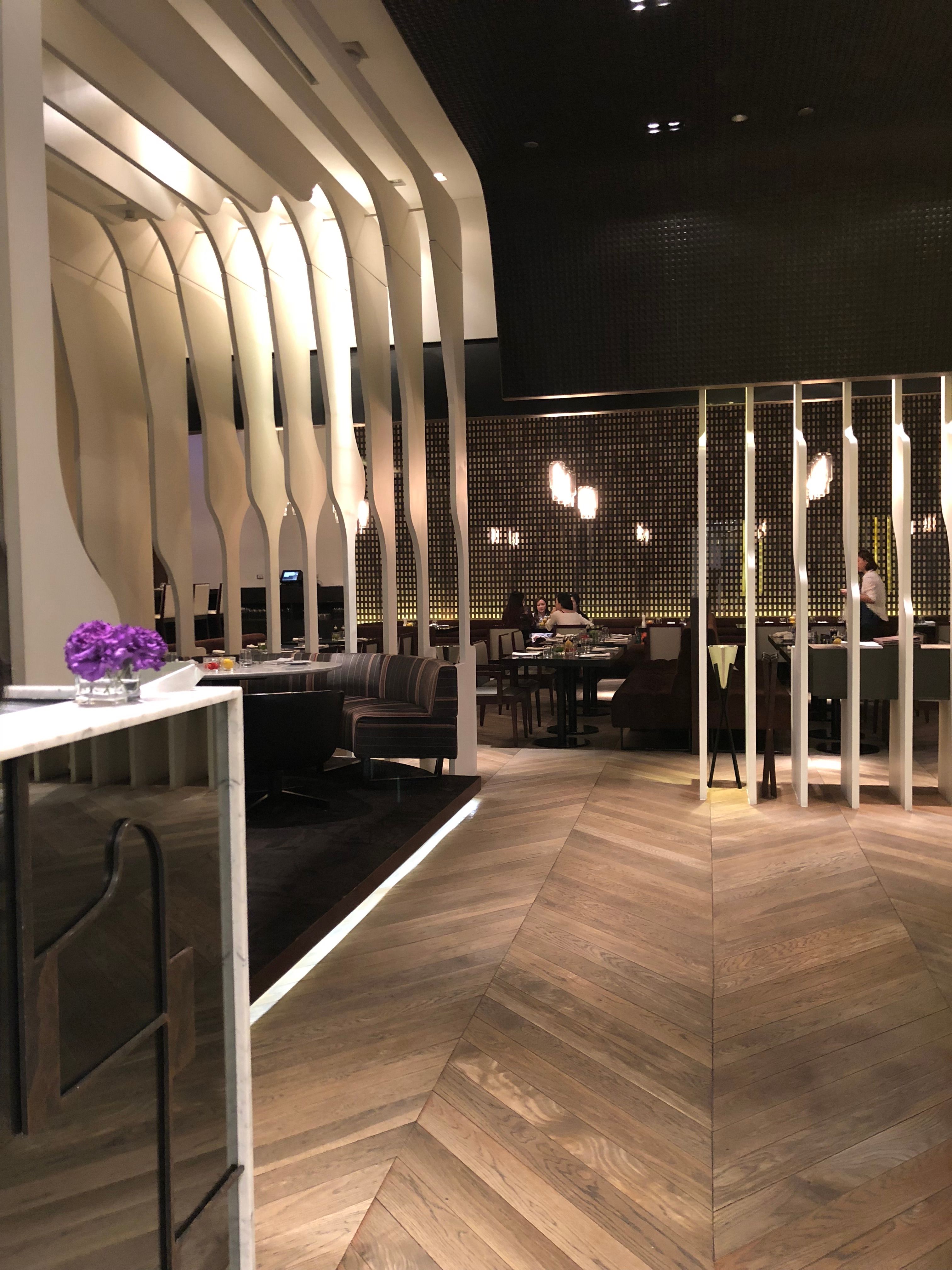 Chef Yoji Tokuyoshi: Mr. Tokuyoshi's Italian dishes are infused with Japanese culture. His philosophy for his food is "contaminated Italian cuisine" as mentioned above. He calls it "contaminated" because he respects the Italian culture/dishes and feels as if he has "contaminated" the cuisine by adding his own touch to it. He re-creates his childhood memories onto his food presentation and therefore making his dishes abstract and meaningful. Even though Yoji is the main chef, his sous chef Kunihiro Hagimoto is basically left in charge of the pop-up and is at the restaurant in the kitchen most of the time. I've added a picture with him in it at the very bottom.
Let's take a look at the menu. Click here for their lunch menu and here for their dinner menu. I went during lunch and chose the $1600NT (~$54.93USD) set.
❗Please scroll to see their most updated menu and pricing❗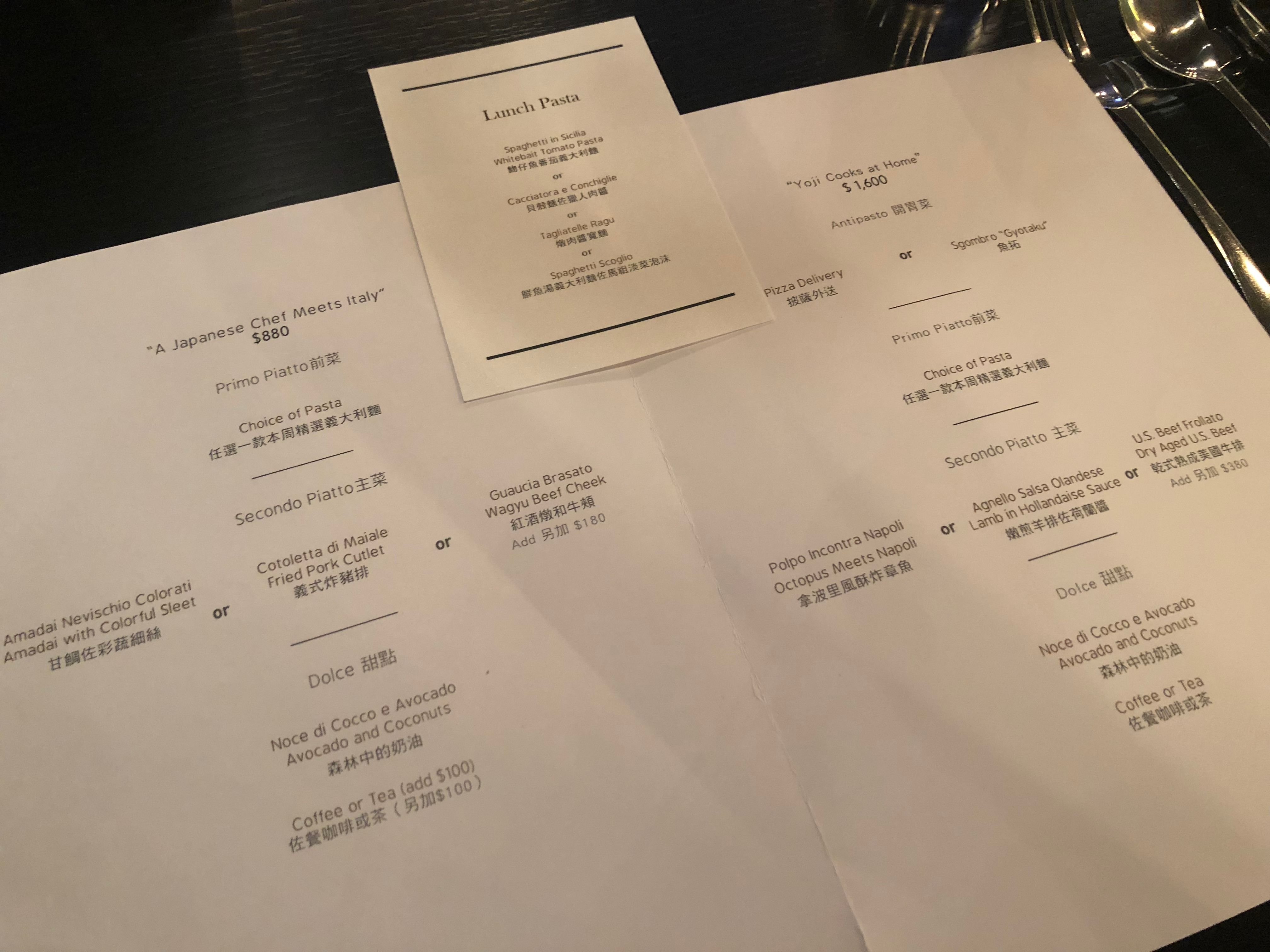 Some of the best quality bread, from LALOS Bakery, are served during lunch and house-made bread is served during dinner. I got to try three tasty flavors of bread from LALOS Bakery.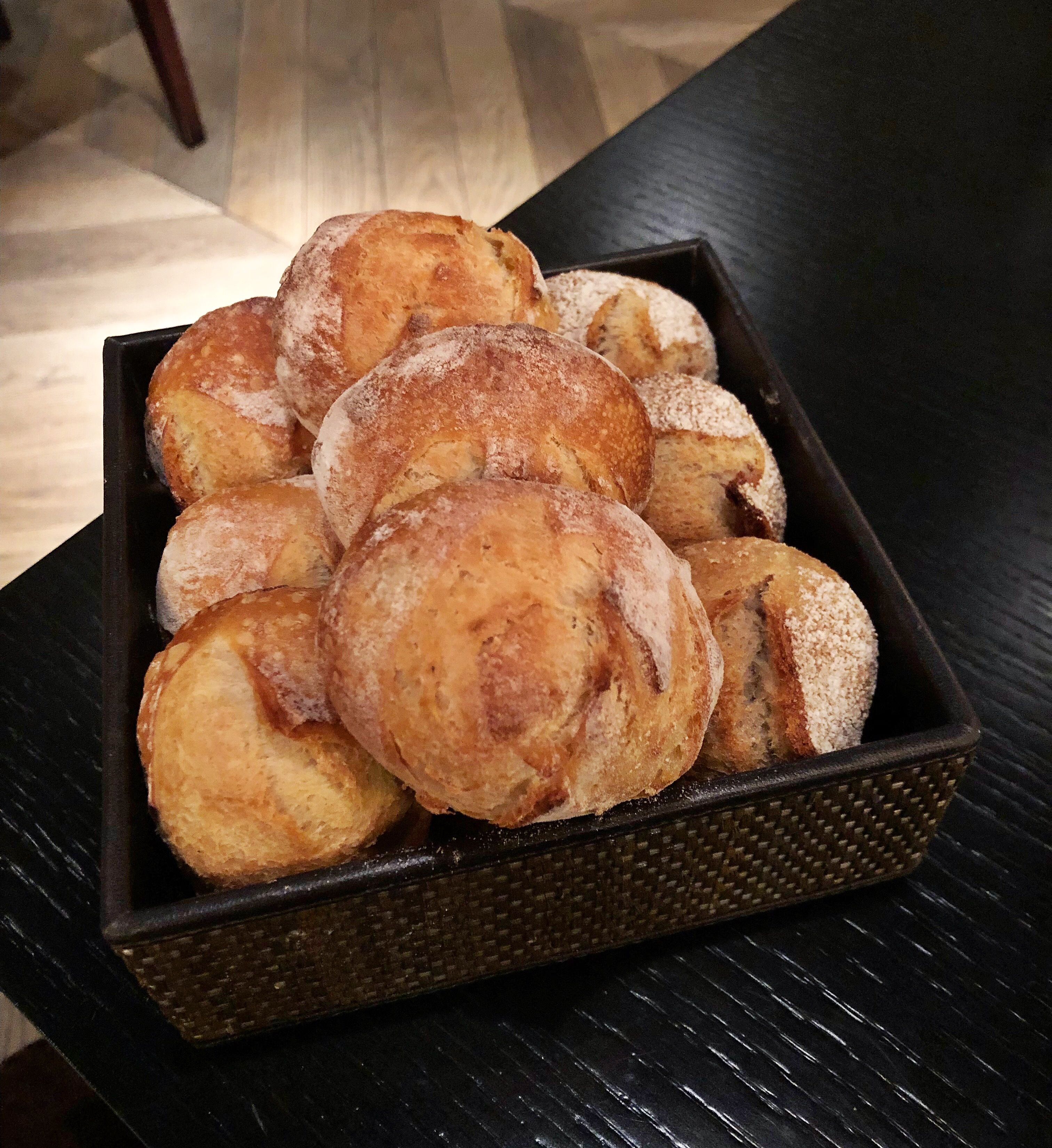 Some of these dishes come with a pairing drink. Each drink has it's own unique flavor that is supposed to be sipped with a bite of food. Every dish has its own distinctive taste, ones that you wouldn't expect.
Let's check out the starters:
Sustainable Vegetable Soup 大地蔬菜湯 (not pictured) was brought out first. The soup is made of unused parts of vegetables and water making it very healthy. It was surprisingly very sweet and refreshing without extra seasoning or flavoring like salt and sugar.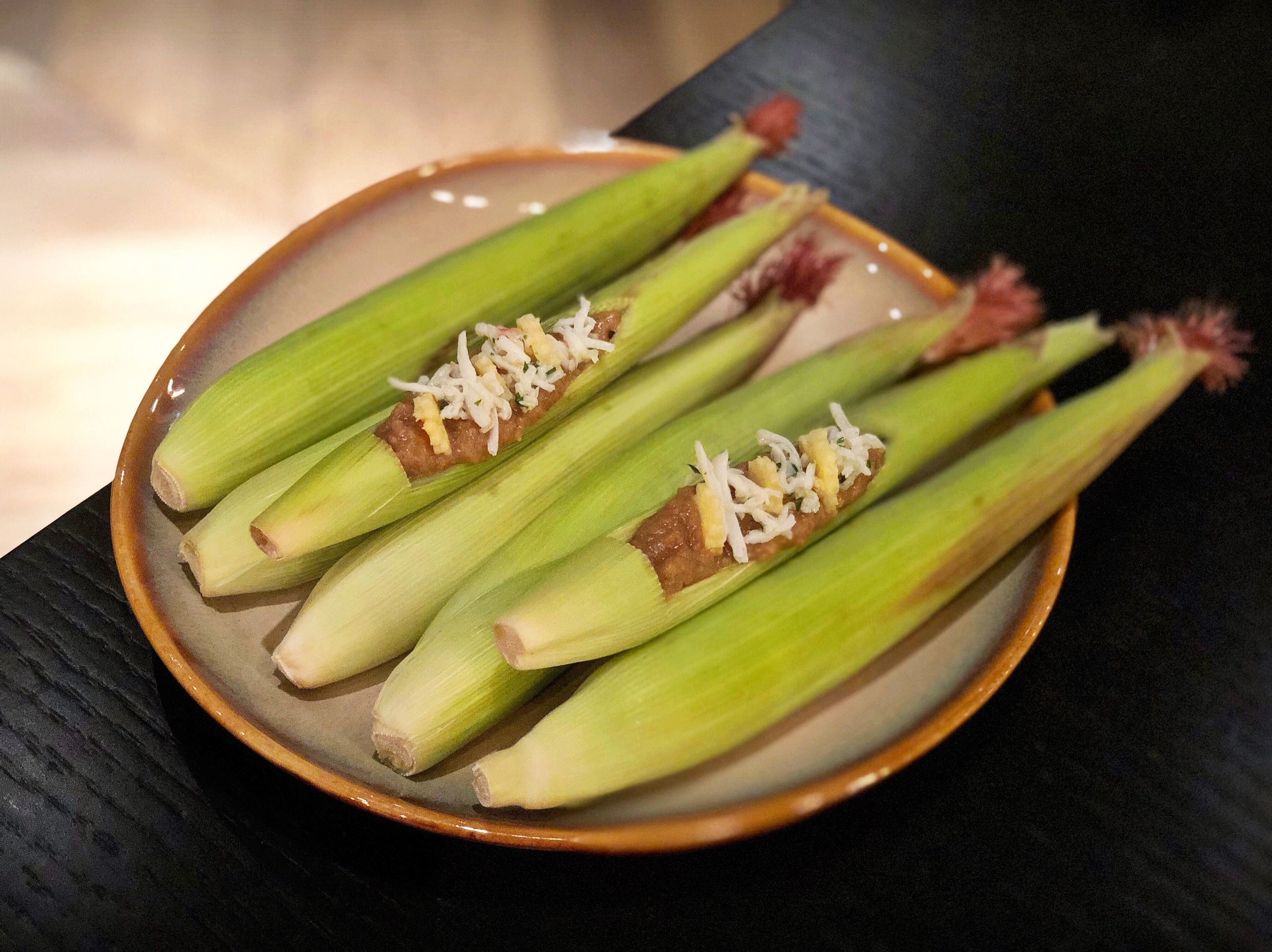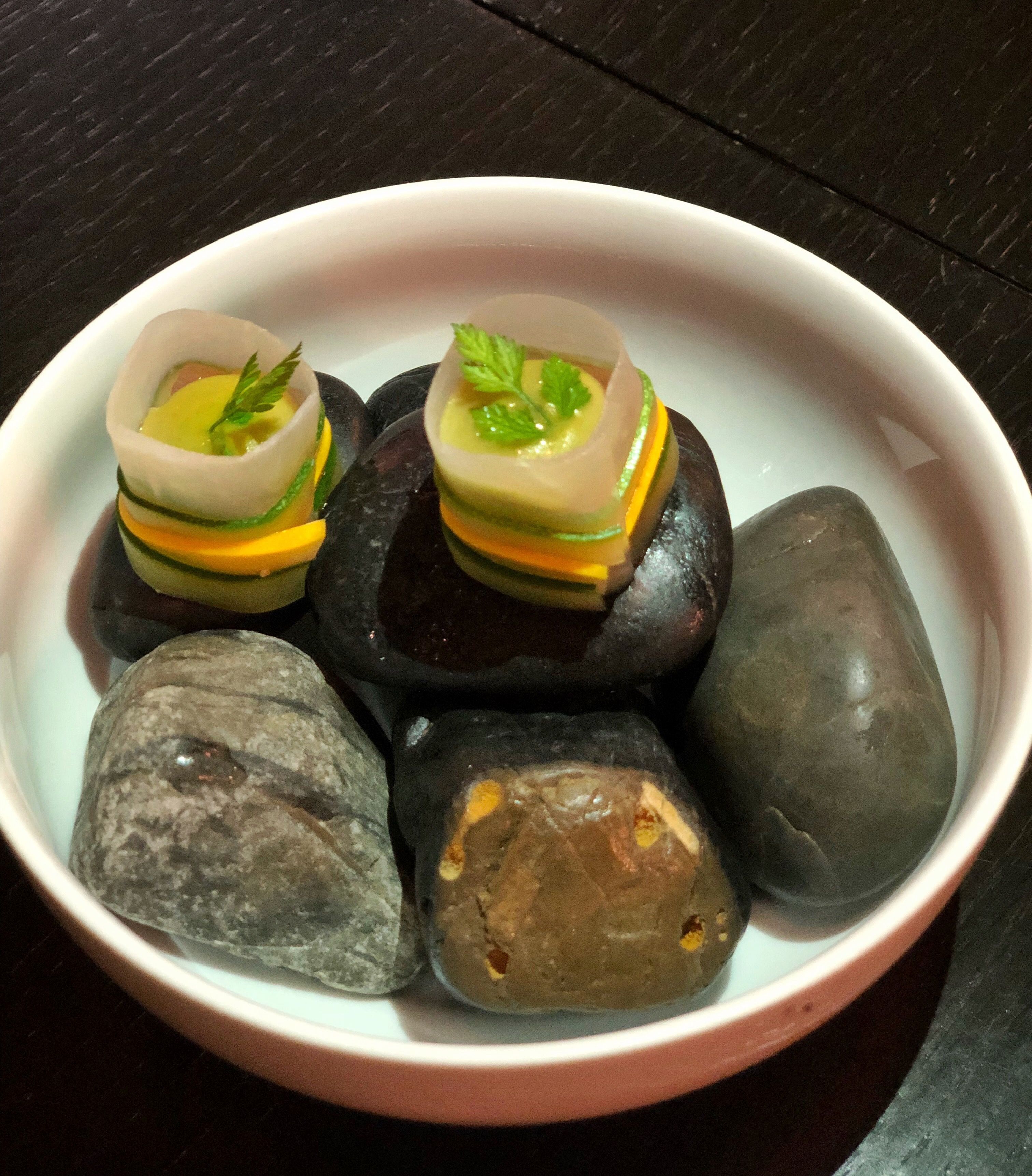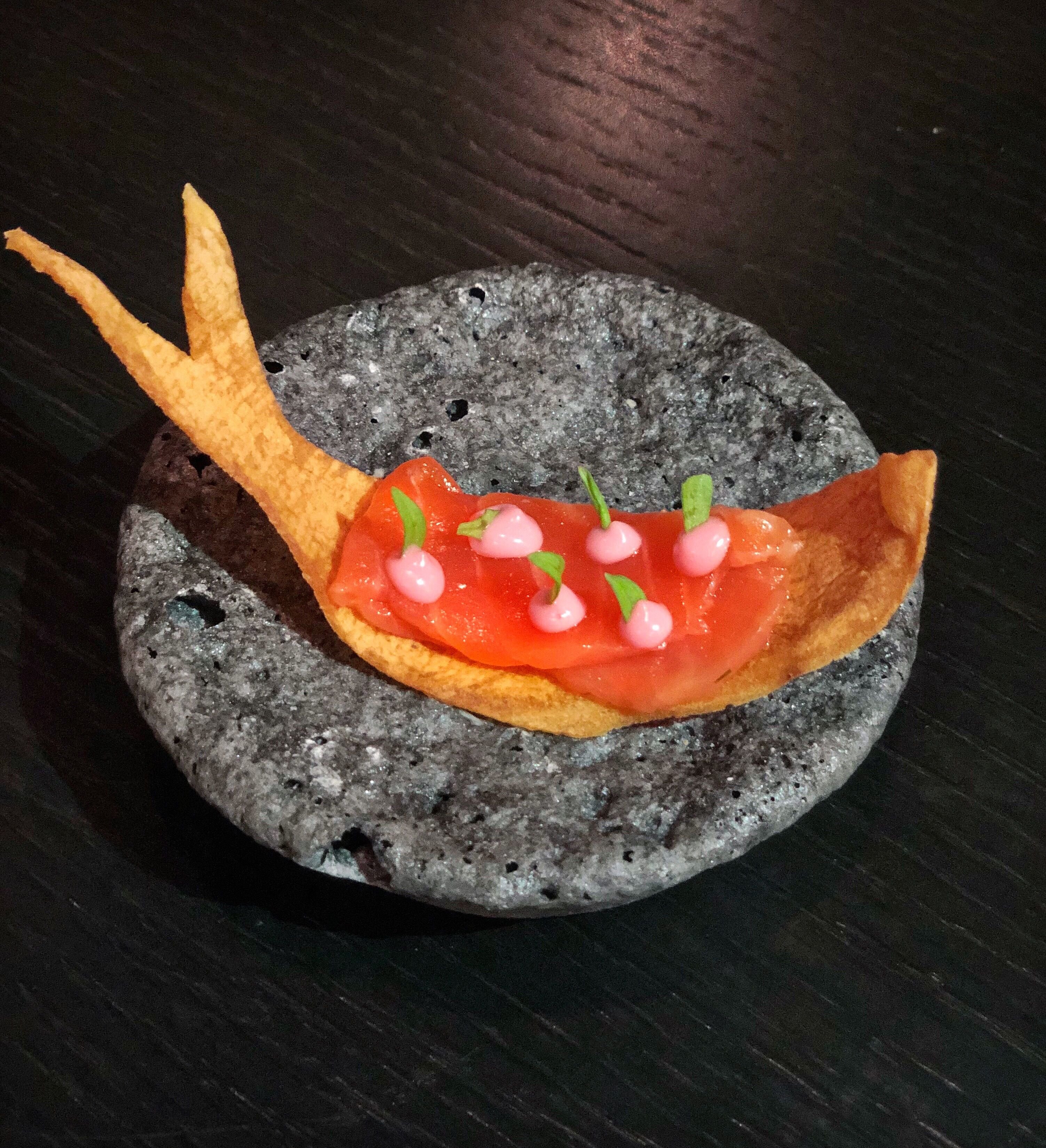 Let's look at the "Antipasto 開胃菜" dishes.
Since Chef Yoji is originally from Tottori, this next dish is created from a childhood fishing memory. At the time in Japan when fishermen didn't have access to cameras to record the size of the fish they caught, they inked the fish and stamped it on paper or cloth. This fish printing art is called "Gyotaku". Therefore, the name of the dish below is Sgombro Gyotaku 魚拓. This fish is scaled and covered with bread crumbs and charcoal powder. 🐠🐠🐠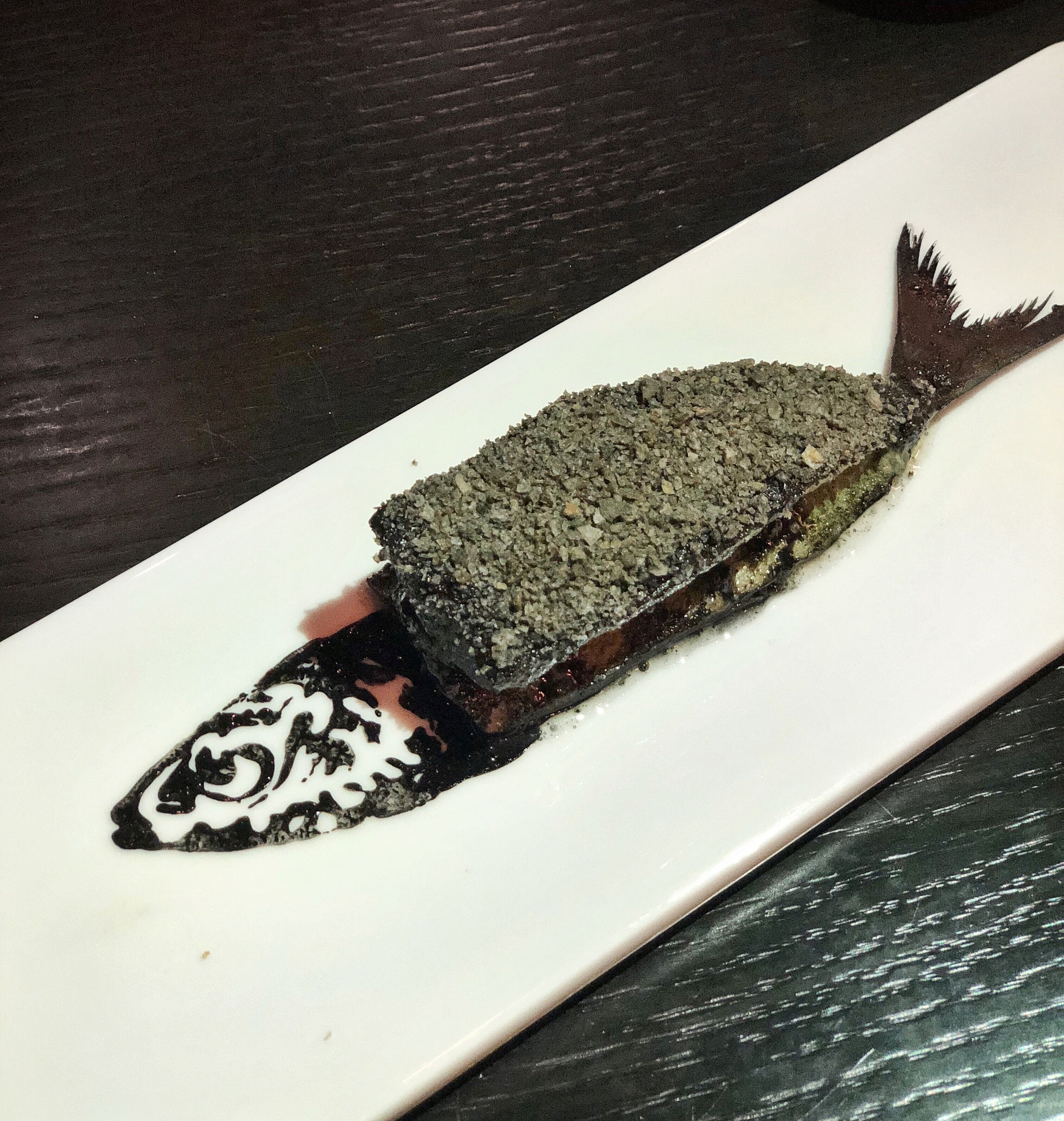 The dough of this next Antipasto dish is made of polenta and rice. It's almost like the texture of a shrimp chip. All the ingredients on top of the dough and the pairing drink together made this dish taste like, well you probably already know, pizza!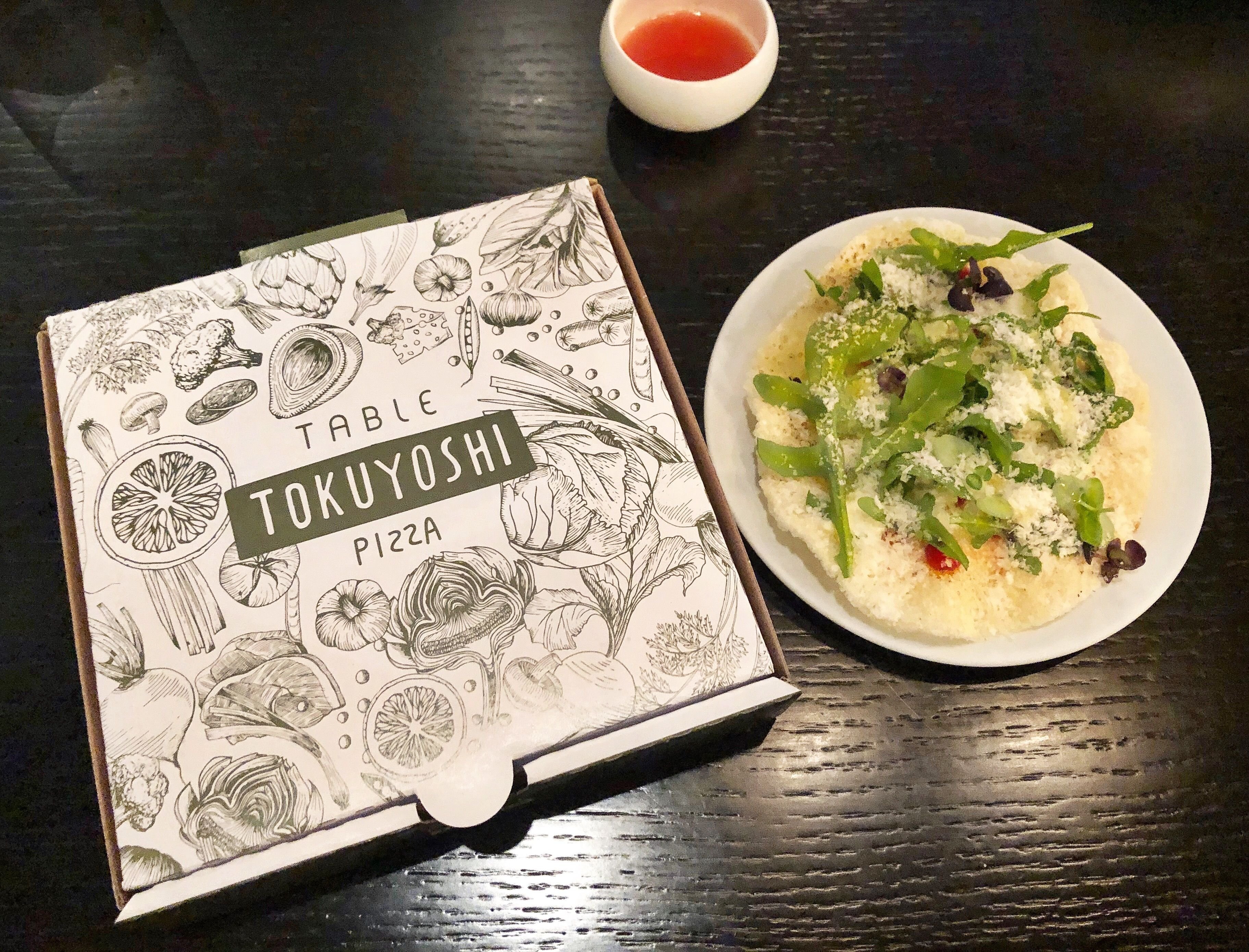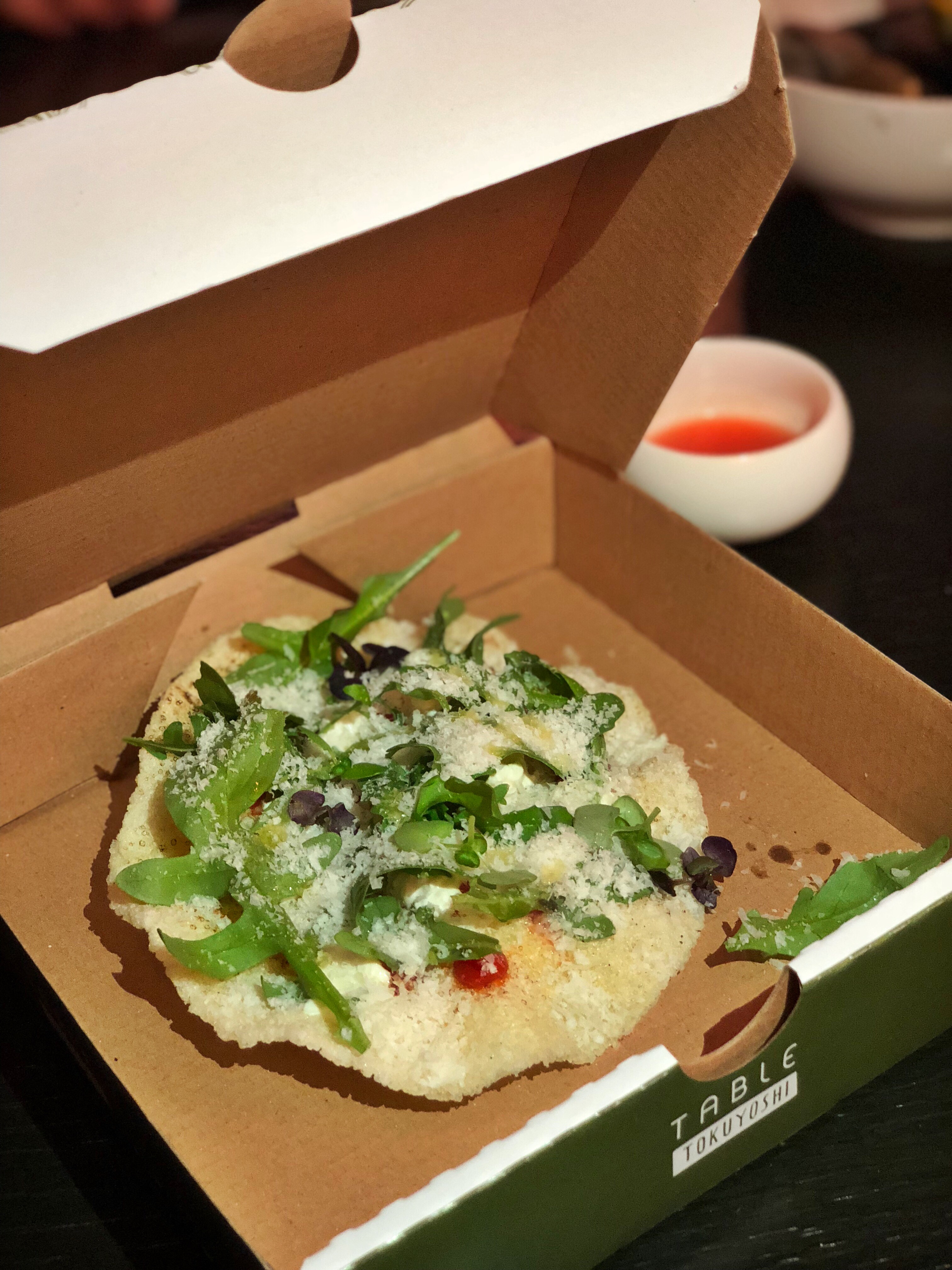 Next, let's look at the "Primo Piatto 前菜". You can choose which pasta you want to order.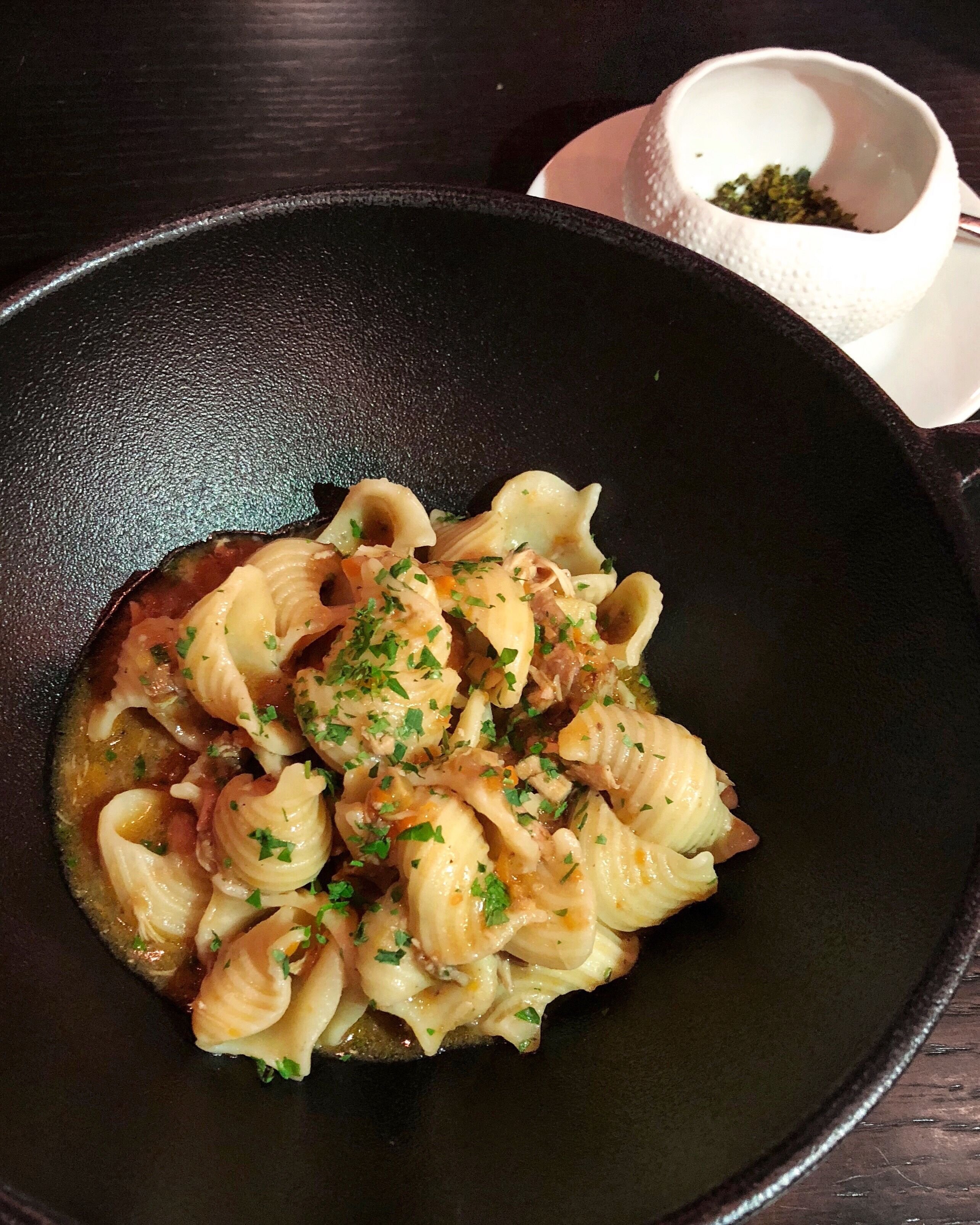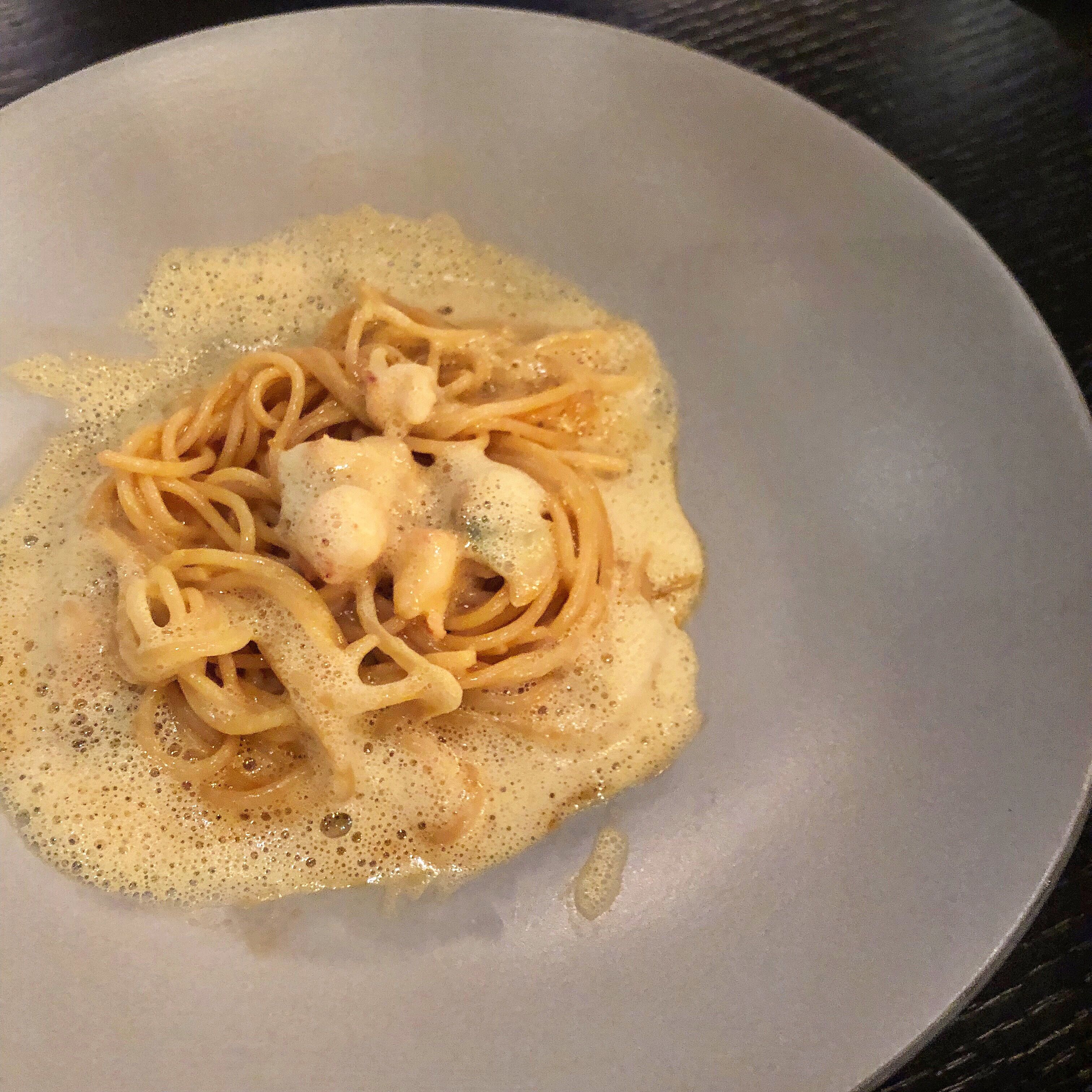 Now for the Secondo Piatto 主菜, you can choose from Octopus Meets Napoli, Lamb in Hollandaise Sauce, and Dry Aged U.S. Beef.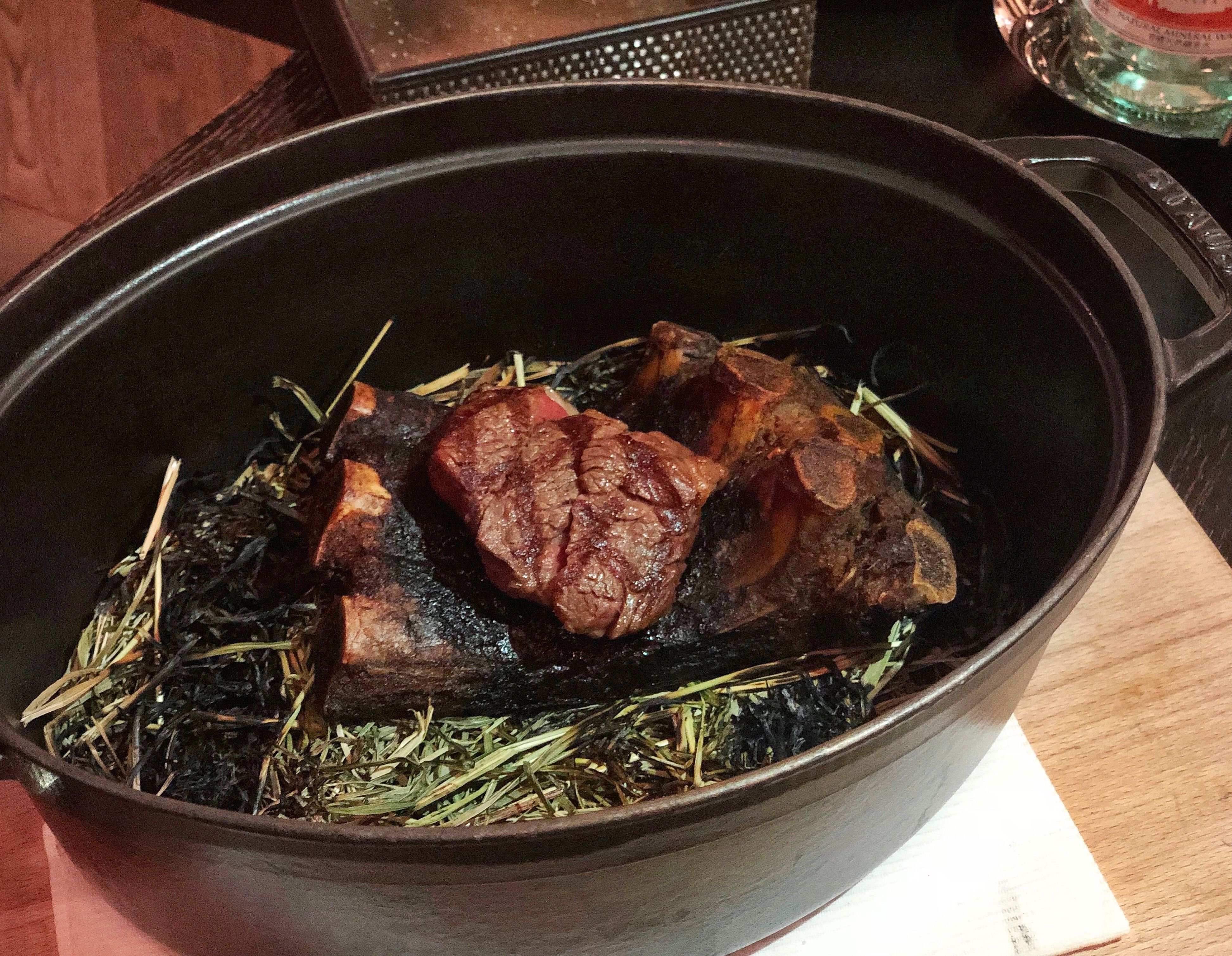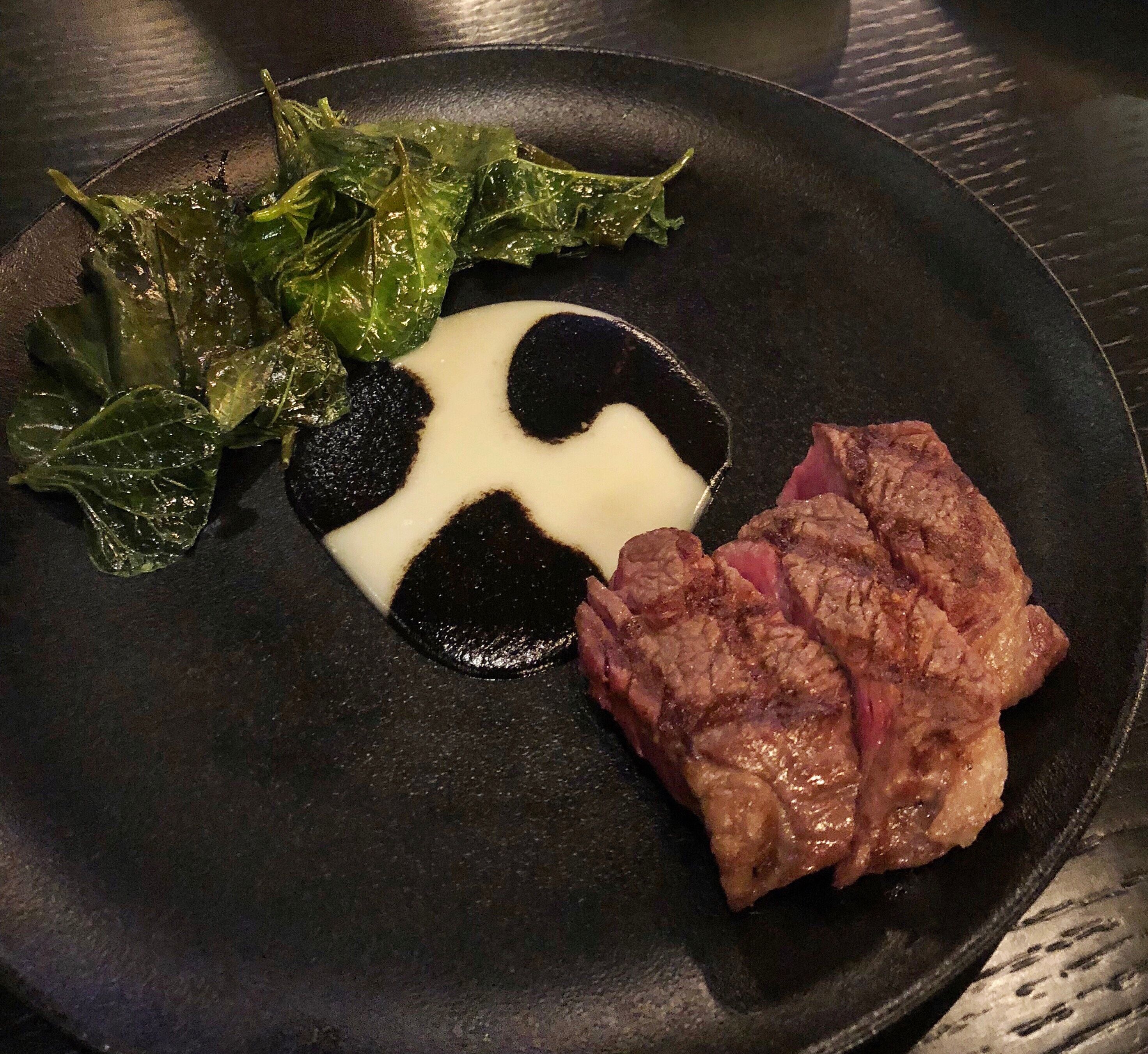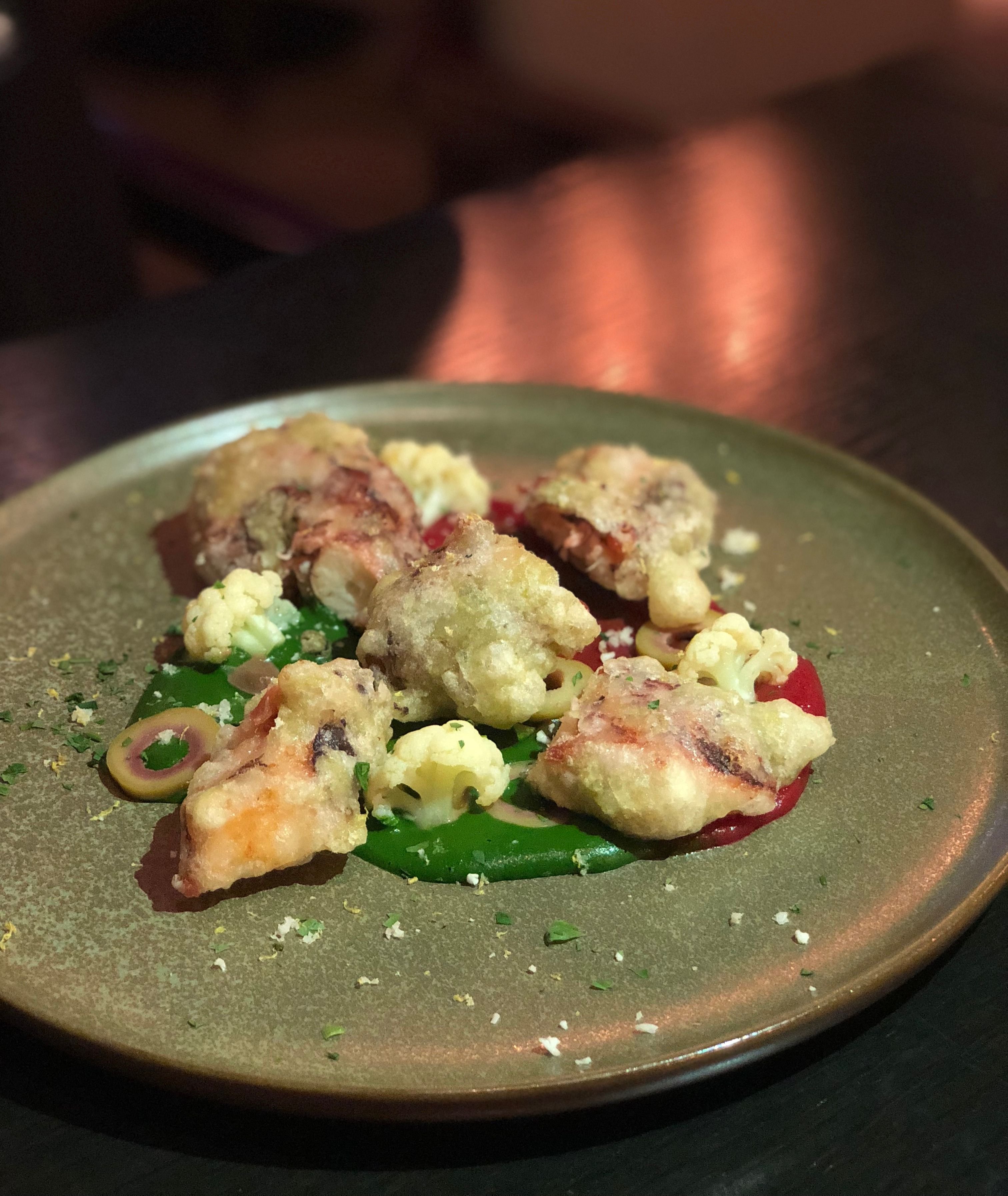 Last, the set comes with dessert a.k.a. Dolce 甜點.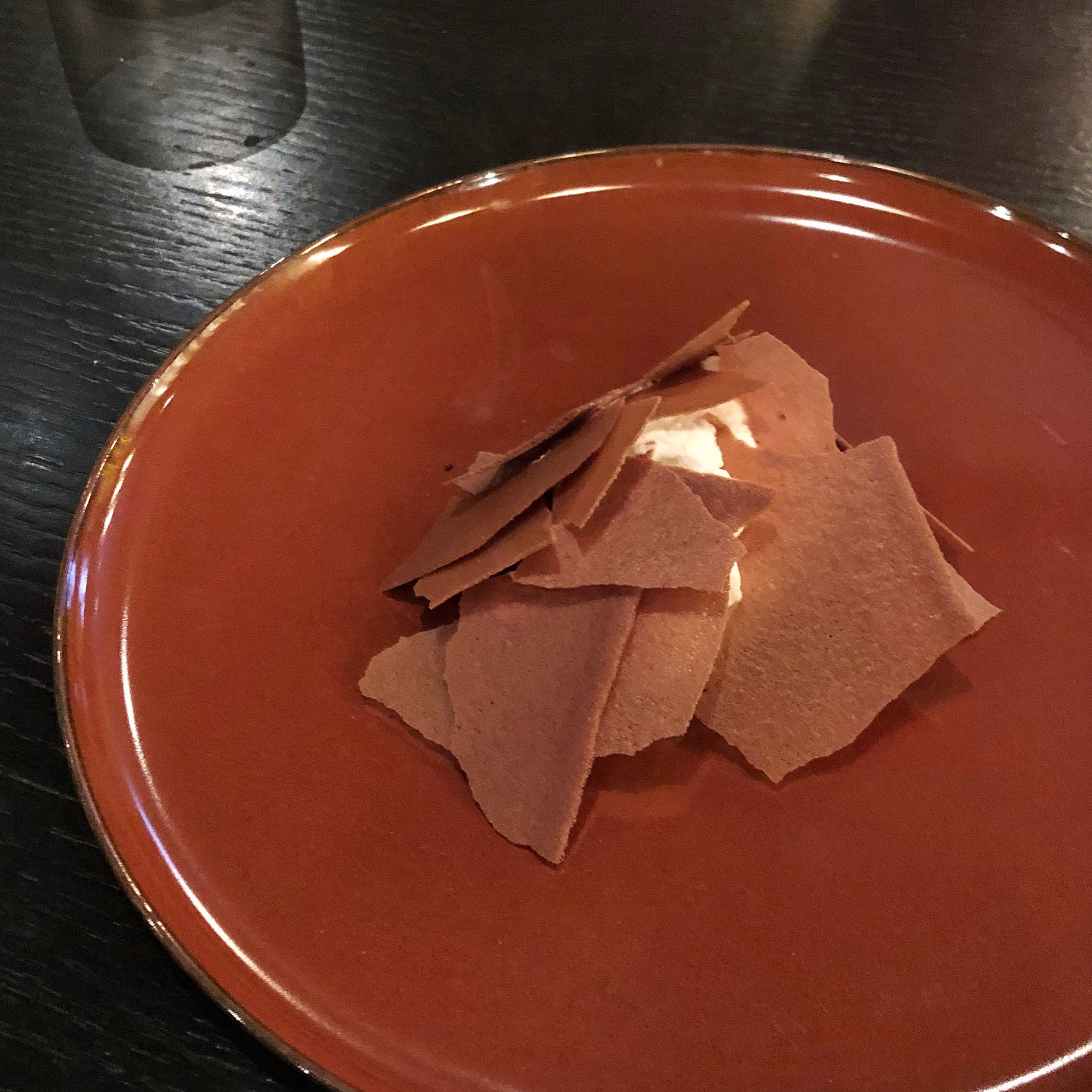 You can also choose coffee or tea at the end. I chose coffee of course!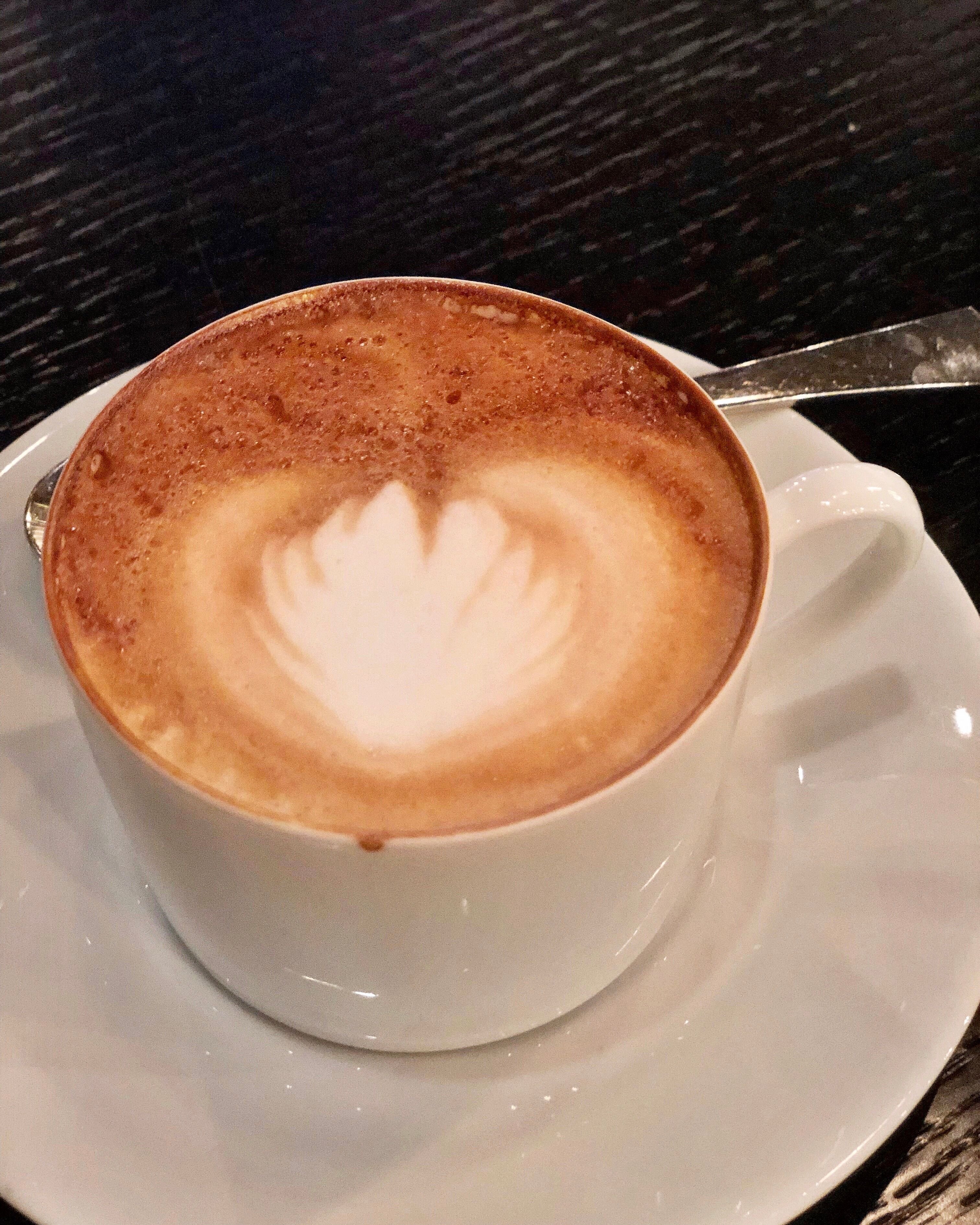 Special thanks to Joyce for being kind and patient in explaining each dish and to TABLE for an amazing experience!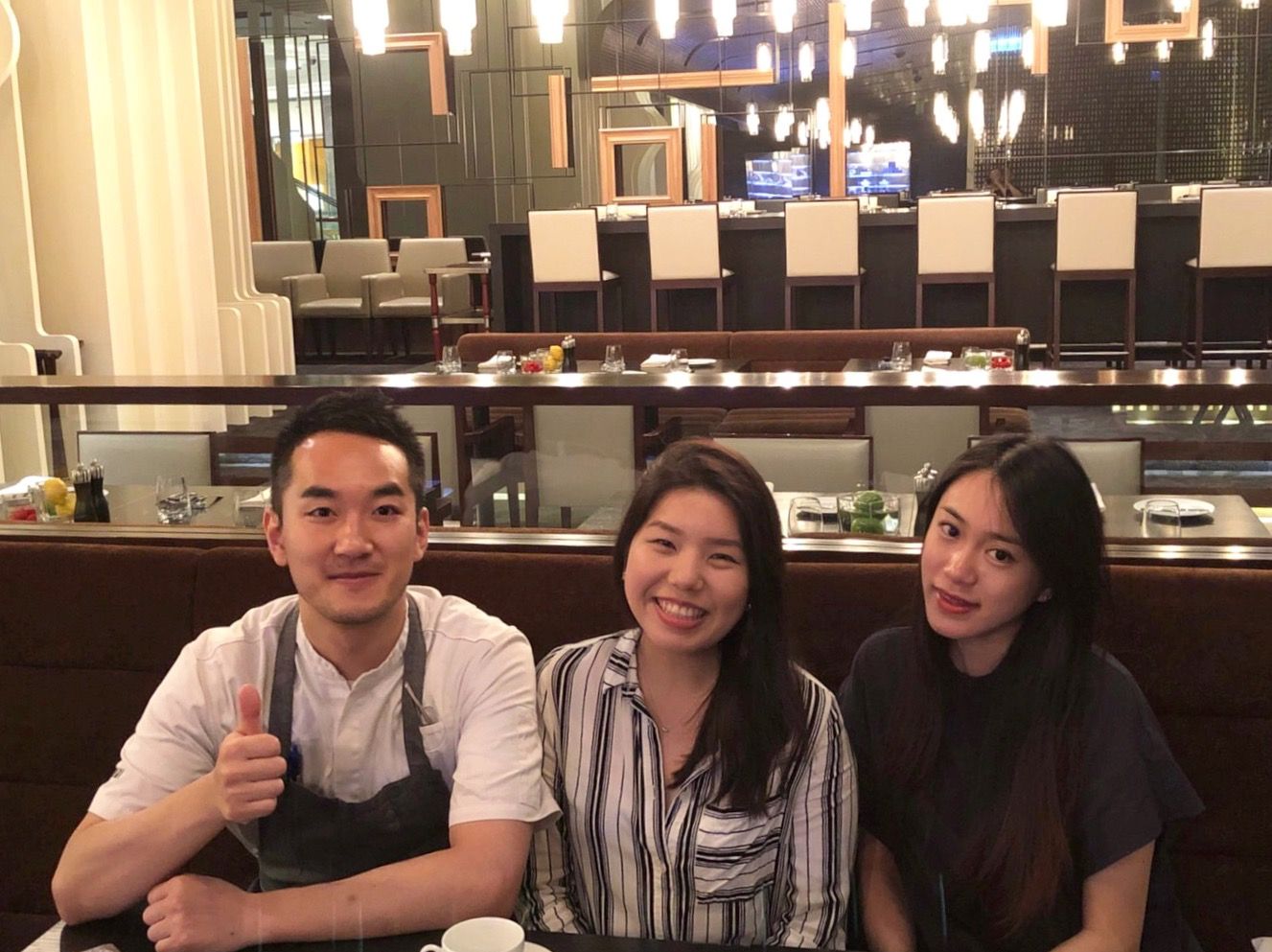 Update: TABLE recently created a new menu, so go check them out before it's too late! Click here for TABLE's most updated menu and pricing. The current two set prices for lunch are $880NT (~$30.10USD) and $1800NT (~$61.56) and the prices for dinner are $1800NT (~$61.56) and $3000NT (~$102.60).
---